Practitioners
---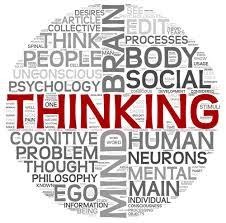 Setting goals, journaling, guided discovery, positive thinking . . . these are all concepts connected to a kind of treatment approach called Cognitive Behavioral Therapy (CBT.)  CBT explores emotions, thoughts and your own personal behavioral patterns and re-frames them in a more positive way. Melissa Yaeger, MA, EDS, LPC, a practitioner based at The Starting […]
Read More....
---
Falling in love is the easy part. Relationships are at the center of our lives and have a big influence on our overall health and mental wellbeing. Being in a good relationship can ease stress, give you energy, and lead you on a path to a healthier life. But how do you know if you […]
Read More....
---
To forgive, or just forget? You've been fired; your partner has cheated on you; someone cut you off in traffic; you were abused by someone in your past.  These situations can leave you feeling hurt, angry, and wanting nothing but revenge.  How can you forgive when you have been wronged?  Why should you?  What if […]
Read More....
---
Play ball! On Thursday, April 29, 2021 our Founder, Vince DiPasquale, discussed why he sees sports as a gift that can teach us about life. Sports have rules, require patience, hustle and skill. On any given day, anything can happen.  Even the best of hitters only connect 30% of the time. Life is a spiritual […]
Read More....
---
On Thursday, April 15, 2021, our Executive Director Loretta Depka was joined by Starting Point practitioner Erik Jervis, MSW, LSW. Eric and Loretta discussed the importance of socialization (for all ages) as society, slowly, gets back to some type of normalcy. Erik explained why it's important to socialize (especially for kids, teens and young adults […]
Read More....
---
Starting Point Executive Director Loretta Depka is joined by practitioner Anna Marie Hrivnak, M.Ed.  as she discusses Isolation.  During these challenging times, most of us have experienced some form of isolation.  Anna Marie discussed how times of isolation can also bring with it an inner wisdom of healing and strength we didn't know we had.  Anna […]
Read More....
---
Starting Point Executive Director Loretta Depka is joined by practitioner Anne Cavaliere, MA, LPC as she discusses Eating Disorders. Eating disorders are serious and often fatal illnesses that are associated with severe disturbances in people's eating behaviors and related thoughts and emotions. There is a commonly held misconception that eating disorders are a lifestyle choice. […]
Read More....
---
Listen to one man's colorful journey of life through a gambling addiction. Starting Point Executive Director Loretta Depka was joined by revered (and recently deceased) practitioner CP Mirarchi III, LCADC as he discussed gambling and gaming addictions from his own experience, the connection to other addictions, and what family members can do to help. You […]
Read More....
---
As part of The Starting Point Ongoing Education Series, our Executive Director Loretta Depka and Starting Point practitioner Gary Dock met recently to discuss "Anger Management — what is it and who needs it?" Episode 1 of this new Podcast series is now available on The Starting Point YouTube channel. See below for the link […]
Read More....
---
As the ongoing Coronavirus crisis continues to unfold, most (if not all) of our practitioners have now embraced "virtual," web or phone-based practice models. Please feel free to reach out to your practitioner(s) using the contact info on their practitioner profile found at https://startingpoint.org/practitioners/ or call the Front Desk at 856-854-3155, Ext 0. Our receptionists […]
Read More....
---
Theresa Johnson, L.C.S.W., L.C.A.D.C. Ext. 123 I am Theresa Johnson and have been a social worker since 1992. It was difficult raising two children while earning my social work degree, but I did it!  I began my career counseling caregivers of the elderly and disabled as well as the elderly themselves.  My ultimate goal was […]
Read More....
---