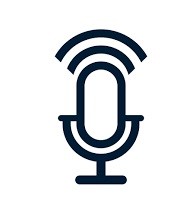 Play ball! On Thursday, April 29, 2021 our Founder, Vince DiPasquale, discussed why he sees sports as a gift that can teach us about life.
Sports have rules, require patience, hustle and skill. On any given day, anything can happen.  Even the best of hitters only connect 30% of the time. Life is a spiritual journey you play one day at a time. You never stop learning. In games and in life you can make mistakes and still come back. As Yogi Berra once said, "it ain't over until it's over."
Vince is a noted lecturer and educator who has been active in the field of addiction and recovery since founding The Starting Point in 1977. He lectures frequently on issues surrounding all types of addictions, grief-loss and separation, addictive relationships, co-dependency and its effect on families, as well as issues surrounding the adult child. He has recorded numerous CDs and videos, and is author of several books including Relationships – The Gifts of Life; Learn to Value Your Childhood- Your History is Your Teacher; and My Spiritual Journey.
You can find The Starting Point's YouTube channel here.
---
Part of The Starting Point, Inc. of New Jersey Education Series.