Featured Practitioners
---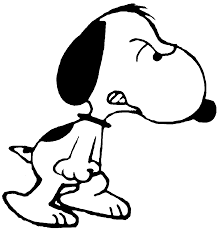 As part of The Starting Point Ongoing Education Series, our Executive Director Loretta Depka and Starting Point practitioner Gary Dock met recently to discuss "Anger Management — what is it and who needs it?" Episode 1 of this new Podcast series is now available on The Starting Point YouTube channel. See below for the link […]
Read More....
---
Join us this Thursday, January 28, 2021 at 3:30pm for a live podcast. Our Executive Director Loretta Depka will be joined by Starting Point practitioner, Pat Obst, MSW, LCSW, to discuss Myths and Misconceptions about Grief. Over the past 20 years Pat has managed a thriving private practice as a therapist and life coach, working […]
Read More....
---
Come join us for our February workshop on Love in honor of Valentine's Day!  C.S. Lewis speaks of four types of love – affection, friendship, romance and unconditional love.  Join us as we discuss these different types of love and how to cultivate relationships in our lives that allow us to experience these different types […]
Read More....
---
Marie Olwell, M.Ed., D.Min. 609.680.1462 I am a Sister of St. Joseph and have maintained a practice at The Starting Point for six years as a Certified Marriage and Family Counselor as well as other modalities. My studies began with a Degree in Music, a Master's Degree in Education and a Doctorate in Ministry from […]
Read More....
---
By Annie Fisher, MSW, LCSW Through focusing we discover a spaciousness inside that can hold difficult experiences and with continued practice, even an imperfect practice of staying with what wants our inner attention, we discover within the spaciousness, a sea full of long forgotten qualities ones such as the fluid energy of compassion and the […]
Read More....
---
Licensed Professional Counselor (L.P.C.), Mentor and Life Coach Ext. 115 or 856.404.8682   It humbles me to think that I have had the honor of doing this work for over 25 years.  It has been a privilege and a blessing to participate in the healing process of so many lives. Over these many years I […]
Read More....
---
Theresa Johnson, L.C.S.W., L.C.A.D.C. Ext. 123 I am Theresa Johnson and have been a social worker since 1992. It was difficult raising two children while earning my social work degree, but I did it!  I began my career counseling caregivers of the elderly and disabled as well as the elderly themselves.  My ultimate goal was […]
Read More....
---
"Listening to one's self as well as to others is a sacred act of healing. There is a higher octave of listening that hears the wisdom within the words."  ― Cheryl Hamada I have had the privilege of working at Starting Point since September 2005. I've selected two quotes to begin and end my […]
Read More....
---
This brief introduction will tell you a little about myself and our Laser Therapy business to assist those who wish to become ex-smokers. I grew up in South Philadelphia with parents who loved to entertain and constantly had family and friends over, serving lots of food and drink, but there was also a great […]
Read More....
---