Events
---
Currently, all of our education programs are virtual. Whether you attend live or connect later online, our goal is to make our education programs as informative and engaging as possible. Questions? Please email Loretta Depka, our Executive Director at ldepka@thestartingpoint.org or call 856-854-3155 You can see a list of our upcoming programs below. Click on […]
Read More....
---
Please join us for Vince's DiPasquale weekly lectures live each week on Zoom every Wednesday at 12PM and 7PM. (For more info about Vince, check out his bio at https://startingpoint.org/vinces-corner .) Wednesdays 12PM: Link: https://us02web.zoom.us/j/84817848874 Meeting ID: 848 1784 8874 One tap mobile +19292056099,,84817848874# US (New York) +13017158592,,84817848874# US (Washington DC) Dial by your location […]
Read More....
---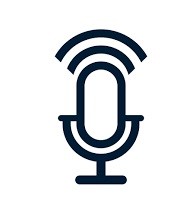 On Thursday, April 1, 2021, our Executive Director Loretta Depka was joined by the Executive Director of The Beacon Point Treatment Center, Joseph Curran. Like any other life-threatening disease, addiction requires serious and immediate treatment, but treatment for addiction isn't "one size fits all."  Joe points out that there are proven science-based solutions to addiction […]
Read More....
---
Play ball! Join us Thursday, April 29, 2021 at 12pm for a live podcast with The Starting Point Founder, Vince DiPasquale who will discuss why he sees sports as a gift that can teach us about life. Sports have rules, require patience, hustle and skill. On any given day, anything can happen.  Even the best […]
Read More....
---
This past year was like no other. Join us Thursday, April 15, 2021 at 5pm for a live podcast. Executive Director Loretta Depka will talk with The Starting Point practitioner Erik Jervis, MSW, LSW about the importance of socialization (for all ages) as society, slowly, gets back to some type of normalcy. Erik will explain […]
Read More....
---
On Thursday, March 18, The Starting Point's Executive Director Loretta Depka was joined by practitioner Pat O'Connor, MSW, LSW, CSAT to discuss parenting, in a podcast entitled "What is our Job as a Parent?" Pat, who has a Certification in Active Parenting, has been working with helping families to lead healthier lives by offering programs […]
Read More....
---
On Thursday, January 28, 2021, our Executive Director Loretta Depka joined Starting Point practitioner, Pat Obst, MSW, LCSW, to discuss Myths and Misconceptions about Grief. The recorded podcast is now available on The Starting Point's new YouTube channel. You can jump directly to the podcast from here.  Over the past 20 years Pat has managed […]
Read More....
---
ACOA 1:30 Wednesday Meeting will be a phone meeting starting March 18th until further notice Details: Dial in number: 646 558 8656 Meeting ID: 293144633 Passcode: WedMeeting
Read More....
---
Hi Family, It is with much gratitude, humility and love that I say a special thank you for all the expressions of love for my 80th birthday. This was a five day birthday party! Between Zoom parties, Facebook, and some neat surprises from our director, Loretta & staff, it was great! A special thank you […]
Read More....
---
On Wednesday evening at one of my lectures, I saw a familiar face in the audience. His presence was a wonderful surprise and it brought tears to my eyes. It was like the early days of The Starting Point again, and memories of the original houses came back into focus. Bob McCrumn was a special […]
Read More....
---
Let's take time during this special season to look at all the celebrations as a time for spiritual growth. Hanukkah , Christmas and Kwanza all teach us the spirit of gratitude and love. All of us at The Starting Point would like to wish you and your families a blessed and peaceful Hanukkah, Christmas and […]
Read More....
---
Friends, With regards to the current crisis of opiate addiction, we are battling some frightening statistics: Almost one-third of all Medicare patients — nearly 12 million people — were prescribed opioid painkillers by their physicians in 2015. That same year, 2.7 million Americans over age 50 abused painkillers, meaning they took them for reasons or […]
Read More....
---
Dear Friends and Family of The Starting Point, Each of you have a story and, like most stories, they have a starting point.  I didn't realize I was abusing prescription drugs, but found heroin cheaper…  I had been drinking for 20 years when I met Vince…  How did I get here? When contemplating suicide for […]
Read More....
---