Events
---
Join us on Tuesday, November 9th, at 7:30 pm for the premiere of this new documentary, "Starting Point – The Story of Vince DiPasquale" at the AMC Ritz Theaters in Voorhees, NJ. The Power of Change Comes From Within This new documentary film tells the remarkable story of Vince DiPasquale and how his journey has […]
Read More....
---
Please join us for Vince's DiPasquale weekly lectures live each week on Zoom every Wednesday at 12PM and 7PM. (For more info about Vince, check out his bio at https://startingpoint.org/vinces-corner .) Wednesdays 12PM: Link: https://us02web.zoom.us/j/84817848874 Meeting ID: 848 1784 8874 One tap mobile +19292056099,,84817848874# US (New York) +13017158592,,84817848874# US (Washington DC) Dial by your location […]
Read More....
---
Currently, all of our education programs are online. Whether you attend live or connect later online, our goal is to make our education programs as informative and engaging as possible. Questions? Please email Loretta Depka, our Executive Director, at ldepka@startingpoint.org or call 856-854-3155. You can see a list of our upcoming programs below. Click on […]
Read More....
---
Join Us for The Sullivan Family Memorial Classic to benefit The Starting Point, Inc. of New Jersey Tuesday, September 28, 2021 – 7am Registration and 8am Shotgun Start at Ron Jaworski's Valleybrook Golf Club, Blackwood, NJ To reserve your spot, complete our web form at https://startingpoint.org/events/sullivan-memorial-golf-classic/ by Sept 15th, 2021. Alternatively, you may download and […]
Read More....
---
When: Saturday, Sept 25, 2021, 2:00 to 4:00pm Where: Onsite at The Starting Point Facilitator: David Diamond Cost:  Free to all. Please consider a Love Offering for The Starting Point Inc. of NJ at startingpoint.org/donations For more details, go to rebrand.ly/LOA-meetup.You can also RSVP at this site, in order to attend this transformative workshop and […]
Read More....
---
The principles of the 12 Steps can apply to every aspect of life.  They are helpfu tools that give us the opportunity to reflect, get to know and love ourselves, and to be able to generously share our life with others. The Starting Point's founder Vince DiPasquale, MA discussed how to apply the steps to […]
Read More....
---
Falling in love is the easy part. Relationships are at the center of our lives and have a big influence on our overall health and mental wellbeing. Being in a good relationship can ease stress, give you energy, and lead you on a path to a healthier life. But how do you know if you […]
Read More....
---
To forgive, or just forget? You've been fired; your partner has cheated on you; someone cut you off in traffic; you were abused by someone in your past.  These situations can leave you feeling hurt, angry, and wanting nothing but revenge.  How can you forgive when you have been wronged?  Why should you?  What if […]
Read More....
---
Play ball! On Thursday, April 29, 2021 our Founder, Vince DiPasquale, discussed why he sees sports as a gift that can teach us about life. Sports have rules, require patience, hustle and skill. On any given day, anything can happen.  Even the best of hitters only connect 30% of the time. Life is a spiritual […]
Read More....
---
On Thursday, April 15, 2021, our Executive Director Loretta Depka was joined by Starting Point practitioner Erik Jervis, MSW, LSW. Eric and Loretta discussed the importance of socialization (for all ages) as society, slowly, gets back to some type of normalcy. Erik explained why it's important to socialize (especially for kids, teens and young adults […]
Read More....
---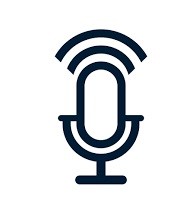 On Thursday, April 1, 2021, our Executive Director Loretta Depka was joined by the Executive Director of The Beacon Point Treatment Center, Joseph Curran. Like any other life-threatening disease, addiction requires serious and immediate treatment, but treatment for addiction isn't "one size fits all."  Joe points out that there are proven science-based solutions to addiction […]
Read More....
---
On Thursday, March 18, The Starting Point's Executive Director Loretta Depka was joined by practitioner Pat O'Connor, MSW, LSW, CSAT to discuss parenting, in a podcast entitled "What is our Job as a Parent?" Pat, who has a Certification in Active Parenting, has been working with helping families to lead healthier lives by offering programs […]
Read More....
---
On Thursday, January 28, 2021, our Executive Director Loretta Depka joined Starting Point practitioner, Pat Obst, MSW, LCSW, to discuss Myths and Misconceptions about Grief. The recorded podcast is now available on The Starting Point's new YouTube channel. You can jump directly to the podcast from here.  Over the past 20 years Pat has managed […]
Read More....
---
ACOA 1:30 Wednesday Meeting will be a phone meeting starting March 18th until further notice Details: Dial in number: 646 558 8656 Meeting ID: 293144633 Passcode: WedMeeting
Read More....
---
Hi Family, It is with much gratitude, humility and love that I say a special thank you for all the expressions of love for my 80th birthday. This was a five day birthday party! Between Zoom parties, Facebook, and some neat surprises from our director, Loretta & staff, it was great! A special thank you […]
Read More....
---