Kindness
---
By: Vince DiPasquale Many of us spend a great deal of time trying to figure out the battle between the ego and the spirit.  I've often said that the most dangerous part of our body is our head.  I call it the control tower.  It's so frustrating to try to answer the question "why" our […]
Read More....
---
By: Vince DiPasquale The month of May has always been special to me.  It's a time of memories and major events in my life.  This month has brought me so many teachers through the years.  May is known for flowers, graduations, weddings, and the beginning of summer with Memorial Day, a day of special remembrance. […]
Read More....
---
By:    Vince DiPasquale  Welcome to the month of December, the month of the child. Let's take time to meditate this month on the simplicity of our inner child. At the moment of our birth, we were pure of spirit and connected to the Source of all life. Things were not important, just the beautiful energy […]
Read More....
---
Holiday Group The holidays can be a tough time for many.  Please join us in a 8 week group facilitated by Barbara Faracchio, MS, LPC, LCADC spanning from 12/8/2022 to 1/26/2023.  This group will be held as a process group, meaning the group will take the form of heavy sharing in regards to any struggles […]
Read More....
---
Please join Recovery Dharma on Wednesday's at 6:30pm to 7:45pm. ***NEW MEETING*** Recovery Dharma is a peer-led movement and community unified by our trust in the potential of each of us to recover and find freedom from the suffering of addiction. We believe that the traditional Buddhist teachings, often referred to as the Dharma, offer […]
Read More....
---
TWO Groups: Women's In-person Group starts September 8, 2022.  Every Thursday In-person at 1pm for 12 weeks. ***Registration Closed*** Online Group for Both Men & Women starts Sept 29, 2022. Every Saturday on Zoom at 6 PM for 12 weeks ***Registration Closed*** Registration is required, and with limited space it will be first come, first […]
Read More....
---
By Vince DiPasquale "Heaven is eternal – the earth endures. Why do heaven and earth last forever? They do not live for themselves only. This is the secret of their durability." "For this reason the sage puts himself last and so ends up ahead. He stays a witness to life, so endures." "Serve the needs […]
Read More....
---
Excerpt from "Until Today!" by Iyanla Vanzant I open my heart and mind to be aware…how my ABC's will lift my spirit. Almighty Creator of the Universe; Beloved Father, Mother, God; Create in me a clean heart this day. Deliver me from the limitations of the ego. Exalt Your presence in my mind. Forgive all […]
Read More....
---
By: Vince DiPasquale July is the month of independence. It is a time to reflect on all the gifts we've been given. We spend time celebrating the 4th of July. It's a time to play, pray, and thank God for our greatest gift: freedom. It's funny, but so many people think to be free means […]
Read More....
---
To forgive, or just forget? You've been fired; your partner has cheated on you; someone cut you off in traffic; you were abused by someone in your past.  These situations can leave you feeling hurt, angry, and wanting nothing but revenge.  How can you forgive when you have been wronged?  Why should you?  What if […]
Read More....
---
By: Vince DiPasquale Welcome to the month of June, the beginning of summer. It's a time to relax, sit back and reflect on our lives. As I look back on my own life, I am grateful to so many people who have touched my life and made a difference. It began back in the forties. […]
Read More....
---
By: Vince DiPasquale The month of February is called the love month. We celebrate Valentine's Day and experience the last months of winter. Let's spend some time exploring the word "love." Like everything else in our society, we have taken the deeply spiritual nature of the word and commercialized it so that it exploits people. […]
Read More....
---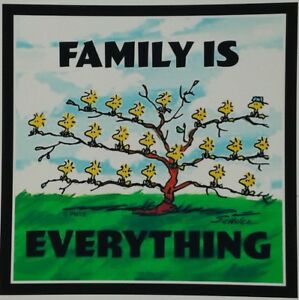 By Vince DiPasquale "All growth takes place in a family system." We are not islands. Each of us is a book in the process of being written. Whenever we come to gather and share our story, we learn and grow from each other. Do not hide your gifts and talents, as they need to be […]
Read More....
---
I would like to share some thoughts from my meditation book, "Meditations with Native American Elders: The Four Seasons." "The base of all things is Love, Respect" by Vickie Downey: "The greatest weapon of any Spiritual Warrior is Love. Love will change minds, forgive, will let go, cause good luck, will heal, will cry, get […]
Read More....
---
"The Spirit of Gratitude & Humility" By: Vince DiPasquale As you travel to all parts of this country, from the hustle and craziness of our cities to the wilderness of the mountains, we all have one thing in common. Each day that we awaken we are given the gift of life. We need to try […]
Read More....
---