Blog
---
"The Gifts Of The Child" (By: Vince DiPasquale) Welcome to the month of December, the month of the child. Let's take time to meditate this month on the simplicity of our inner child. At the moment of our birth we were pure of spirit and connected to the Source of all life. Things were not […]
Read More....
---
Our 40th Anniversary Celebration Dance at Auletto Caterers was great fun and a wonderful opportunity to laugh and spend time with lots of old and new friends, enjoy dancing (even all kinds of line dances,) feast on good food and desserts, and reminisce with Jerry Blavat. To those that joined us, we hope you enjoyed yourself […]
Read More....
---
The Codependency/ACOA Recovery Group is a vital step for anyone who has lived with addiction, dysfunction, neglect or abuse. These situations often inflict wounds that can undermine positive feelings about ourselves and our relationships. Click here for more information. Coda Recovery flyer
Read More....
---
Many of us may spend considerable time to strive, accomplish, and achieve. This may be especially true for those of us who have come from some type of dysfunctional system. The desire—maybe even need—for us to be recognized and valued by someone for something usually provides ample fuel to propel us to even more and greater […]
Read More....
---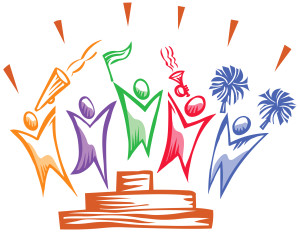 This month marks The Starting Point's 40th anniversary! While the poodle skirt, saddle shoes, and Brylcreem certainly predate the beginning of The Starting Point, we'll still be celebrating in style with Jerry Blavat—The Geator With The Heater—on Sunday, October 29, from 2-6pm at Auletto's Catering in Almonesson (near Deptford Mall). This will not be your ordinary, […]
Read More....
---
"The Many Faces of Life" By:  Vincent DiPasquale When October rolls around we think of how the trees start to show their other faces.  Mother Nature once again reminds us that on life's journey we will experience many different face-changes.  Each one will bring us to a place of struggle and growth.  During this month […]
Read More....
---
This is a busy time of year as kids head back to school and once again become involved in all of their school-related activities. Most parents with school-age children will soon begin filling their calendars with this event and that activity, often coordinating between each other "who is doing what when." It is wonderful that […]
Read More....
---
The month of August is frequently referred to as "the dog days of summer". It's almost like the world tries to stop rotating for a while. Many of us use it as a time to relax and celebrate life. Let's make sure that we don't take a vacation from growing as people. It's a time to sit […]
Read More....
---
Theresa Johnson, L.C.S.W., L.C.A.D.C. Ext. 123 I am Theresa Johnson and have been a social worker since 1992. It was difficult raising two children while earning my social work degree, but I did it!  I began my career counseling caregivers of the elderly and disabled as well as the elderly themselves.  My ultimate goal was […]
Read More....
---
We Are What We've Been Waiting For By Annie Fischer, LCSW In focusing we tend to our inner relationships through deep listening. In my previous writing I spoke about how focusing calls for our abiding presence as the needed ingredient to help heal wounded places inside.  Focusers call our repetitive, ineffective, painful behavior "stopped processes." In […]
Read More....
---