Community
---
Join us this Thursday, January 28, 2021 at 3:30pm for a live podcast. Our Executive Director Loretta Depka will be joined by Starting Point practitioner, Pat Obst, MSW, LCSW, to discuss Myths and Misconceptions about Grief. Over the past 20 years Pat has managed a thriving private practice as a therapist and life coach, working […]
Read More....
---
Come join us for our February workshop on Love in honor of Valentine's Day!  C.S. Lewis speaks of four types of love – affection, friendship, romance and unconditional love.  Join us as we discuss these different types of love and how to cultivate relationships in our lives that allow us to experience these different types […]
Read More....
---
When: Saturday, Jan 23, 2021, 1:00 to 3:00 Where: Online Facilitator: David Diamond Cost:  Free to all. Please consider a Love Offering for The Starting Point Inc. of NJ at startingpoint.org/donations For more details, see rebrand.ly/LOA-meetupp.You can also RSVP at this site, in order to attend this transformative workshop and obtain the Zoom link to […]
Read More....
---
Join Us For a NEW Onsite Weekly Meeting: The Recovery Support Group The Wishing Well Recovery Support Group provides a social support network for those looking to explore their recovery goals.
Read More....
---
By: Vince DiPasquale Welcome to a brand new year – 2021! May God bless you and your family in the New Year. Take time to reflect on 2020 and try to see the lessons we've learned through our experiences. Even the negative experiences are our teachers. The Indian culture tells us to listen to Mother […]
Read More....
---
ACOA 1:30 Wednesday Meeting will be a phone meeting starting March 18th until further notice Details: Dial in number: 646 558 8656 Meeting ID: 293144633 Passcode: WedMeeting
Read More....
---
CODA 7PM Thursday Meeting Is Now A Phone Meeting Via Zoom Below are the pertinent details about how-to access the virtual meetings for the Thursday evening all-women CoDA group: Time: 7:00 PM Eastern Time (US and Canada) Day:   Every week on Thu Dates: Mar 19, 2020 07:00 PM, Mar 26, 2020 07:00 PM, Apr 2, […]
Read More....
---
Topic: ACIM* Zoom Meeting (*A Course in Miracles (also referred to as ACIM or the Course) is a recovery group utilizing peer support and a 1976 book containing a curriculum which claims to assist its readers in achieving spiritual transformation.) Time: Wednesday @ 06:30 PM Eastern Time (US and Canada)   Every week on Wednesday […]
Read More....
---
Hi Family, It is with much gratitude, humility and love that I say a special thank you for all the expressions of love for my 80th birthday. This was a five day birthday party! Between Zoom parties, Facebook, and some neat surprises from our director, Loretta & staff, it was great! A special thank you […]
Read More....
---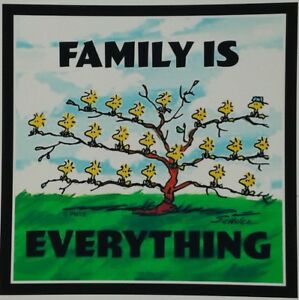 By Vince DiPasquale "All growth takes place in a family system." We are not islands. Each of us is a book in the process of being written. Whenever we come to gather and share our story, we learn and grow from each other. Do not hide your gifts and talents, as they need to be […]
Read More....
---
New (Optional) Zoom Meeting Option Details: Video Via internet link: https://us04web.zoom.us/j/637147479
Read More....
---
Friends and family, I'd like to share a prayer by St Francis de Sales. "Have No Fear". "Have no fear for what tomorrow may bring. The same loving God who cares for you today, will take care of you tomorrow and every day. God will either shield you from suffering, or give you unfailing strength […]
Read More....
---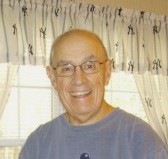 Let's take time each day to pray for God's grace and guidance. Dear God, thank You for the gift of life. We are facing a powerful new reality. Help us as we adjust to a new lifestyle. Give us the gift of patience and love. Help us to be open to the spirit of change. […]
Read More....
---
We are all spiraling in raw grief right now. We have all just experienced a sudden death – the end of life as we knew it. We're feeling shock, confusion, worry/fear, sadness, anger, hopelessness and even guilt. All of these emotions are very normal in grief. But first – "do no harm." In other words, […]
Read More....
---
On Wednesday evening at one of my lectures, I saw a familiar face in the audience. His presence was a wonderful surprise and it brought tears to my eyes. It was like the early days of The Starting Point again, and memories of the original houses came back into focus. Bob McCrumn was a special […]
Read More....
---