Community
---
Please join us for Vince's DiPasquale weekly lectures live each week on Zoom every Wednesday at 12PM and 7PM. (For more info about Vince, check out his bio at https://startingpoint.org/vinces-corner .) Wednesdays 12PM: Link: https://us02web.zoom.us/j/84817848874 Meeting ID: 848 1784 8874 One tap mobile +19292056099,,84817848874# US (New York) +13017158592,,84817848874# US (Washington DC) Dial by your location […]
Read More....
---
Play ball! Join us Thursday, April 29, 2021 at 12pm for a live podcast with The Starting Point Founder, Vince DiPasquale who will discuss why he sees sports as a gift that can teach us about life. Sports have rules, require patience, hustle and skill. On any given day, anything can happen.  Even the best […]
Read More....
---
Can we use Sound and/or Music in order to keep us present and centered? This is one of a number of questions we will be looking at during this class. Come experience the vibration of the moment. Facilitators: Angelo Rizzo & Mark Jones, certified sound therapists. How to attend: Go to rebrand.ly/HealingSound to RSVP online. […]
Read More....
---
This past year was like no other. Join us Thursday, April 15, 2021 at 5pm for a live podcast. Executive Director Loretta Depka will talk with The Starting Point practitioner Erik Jervis, MSW, LSW about the importance of socialization (for all ages) as society, slowly, gets back to some type of normalcy. Erik will explain […]
Read More....
---
Listen to one man's colorful journey of life through a gambling addiction. Starting Point Executive Director Loretta Depka was joined by revered (and recently deceased) practitioner CP Mirarchi III, LCADC as he discussed gambling and gaming addictions from his own experience, the connection to other addictions, and what family members can do to help. You […]
Read More....
---
On Thursday, January 28, 2021, our Executive Director Loretta Depka joined Starting Point practitioner, Pat Obst, MSW, LCSW, to discuss Myths and Misconceptions about Grief. The recorded podcast is now available on The Starting Point's new YouTube channel. You can jump directly to the podcast from here.  Over the past 20 years Pat has managed […]
Read More....
---
By: Vince DiPasquale Welcome to a brand new year – 2021! May God bless you and your family in the New Year. Take time to reflect on 2020 and try to see the lessons we've learned through our experiences. Even the negative experiences are our teachers. The Indian culture tells us to listen to Mother […]
Read More....
---
ACOA 1:30 Wednesday Meeting will be a phone meeting starting March 18th until further notice Details: Dial in number: 646 558 8656 Meeting ID: 293144633 Passcode: WedMeeting
Read More....
---
CODA 7PM Thursday Meeting Is Now A Phone Meeting Via Zoom Below are the pertinent details about how-to access the virtual meetings for the Thursday evening all-women CoDA group: Time: 7:00 PM Eastern Time (US and Canada) Day:   Every week on Thu Dates: Mar 19, 2020 07:00 PM, Mar 26, 2020 07:00 PM, Apr 2, […]
Read More....
---
Topic: CoDA* Zoom Meeting (*Co-Dependents Anonymous (CoDA) is a twelve-step program for people who share a common desire to develop functional and healthy relationships.) Day:  Every week on Mon Meeting Link: https://us02web.zoom.us/j/82495696099?pwd=ZEYyL1NFaE5JaTJtNEdjZngxYjZGQT09 Meeting ID: 824 9569 6099 Passcode: 800627
Read More....
---
Topic: ACIM* Zoom Meeting (*A Course in Miracles (also referred to as ACIM or the Course) is a recovery group utilizing peer support and a 1976 book containing a curriculum which claims to assist its readers in achieving spiritual transformation.) Time: Wednesday @ 06:30 PM Eastern Time (US and Canada)   Every week on Wednesday […]
Read More....
---
Hi Family, It is with much gratitude, humility and love that I say a special thank you for all the expressions of love for my 80th birthday. This was a five day birthday party! Between Zoom parties, Facebook, and some neat surprises from our director, Loretta & staff, it was great! A special thank you […]
Read More....
---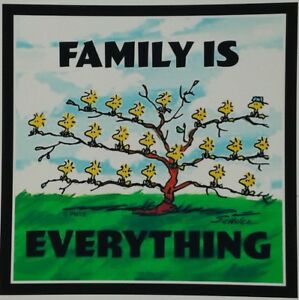 By Vince DiPasquale "All growth takes place in a family system." We are not islands. Each of us is a book in the process of being written. Whenever we come to gather and share our story, we learn and grow from each other. Do not hide your gifts and talents, as they need to be […]
Read More....
---
New (Optional) Zoom Meeting Option Details: Video Via internet link: https://us04web.zoom.us/j/637147479
Read More....
---
Friends and family, I'd like to share a prayer by St Francis de Sales. "Have No Fear". "Have no fear for what tomorrow may bring. The same loving God who cares for you today, will take care of you tomorrow and every day. God will either shield you from suffering, or give you unfailing strength […]
Read More....
---