Community
---
In the next educational program for 2022, author Keith Mason and Executive Director Loretta Depka discussed Keith's complicated family-centered story in his new book "Please Stand Up." You can find The Starting Point's YouTube channel here. JOIN THE AUTHOR'S ADVENTURE Keith Mason's unique experience with an old video on the internet set him upon […]
Read More....
---
By Vince DiPasquale The month of February is called the love month. We celebrate Valentine's Day and experience the last month of winter. Let's spend some time exploring the word "love". Like everything else in our society we have taken the deeply spiritual nature of the word and commercialized it so that it exploits people. […]
Read More....
---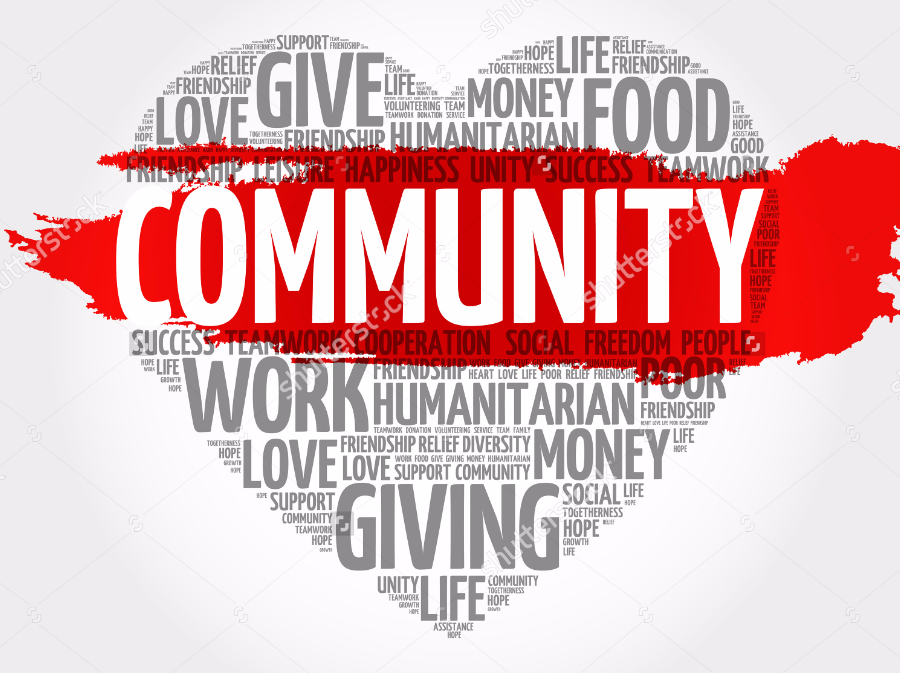 This new group ("Pat's Place") will now be held every Wednesday at 6:30 PM. This is a men's group\community focused upon personal growth. All meetings are held on-site at The Starting Point.
Read More....
---
In the next part of the "Doing Grief Well" series, Pat Obst, LCSW, MSW and Loretta Depka, Executive Director continued their discussions on the complex process of grieving. This particular topic is "Loss Due to Divorce or Breakup of a Serious Relationship."  You can find The Starting Point's YouTube channel here. Pat is a […]
Read More....
---
When we learn to grieve well, we can journey through grief, find healing, purpose, and move towards re-creating our lives after loss. In this program, Pat Obst, LCSW, MSW and Loretta Depka, Executive Director discussed the process of grieving during the holidays. It can be challenging; some people think it SUCKS (Sad; Uncomfortable; Challenging; Keeps […]
Read More....
---
By Vince DiPasquale: Stay in the present – One day at a time. Repeat the 3rd Step Prayer: God, I offer myself to You – to build with me and to do with me as You will. Relieve me of the bondage of self, that I may better do Your will. Take away my difficulties, […]
Read More....
---
The principles of the 12 Steps can apply to every aspect of life.  They are helpful tools that give us the opportunity to reflect, get to know and love ourselves, and to be able to generously share our life with others. The Starting Point's founder Vince DiPasquale, MA discussed how to apply the steps to […]
Read More....
---
By: Vince DiPasquale July is the month of independence. It is a time to reflect on all the gifts we've been given. We spend time celebrating the 4th of July. It's a time to play, pray, and thank God for our greatest gift: freedom. It's funny, but so many people think to be free means […]
Read More....
---
Falling in love is the easy part. Relationships are at the center of our lives and have a big influence on our overall health and mental wellbeing. Being in a good relationship can ease stress, give you energy, and lead you on a path to a healthier life. But how do you know if you […]
Read More....
---
To forgive, or just forget? You've been fired; your partner has cheated on you; someone cut you off in traffic; you were abused by someone in your past.  These situations can leave you feeling hurt, angry, and wanting nothing but revenge.  How can you forgive when you have been wronged?  Why should you?  What if […]
Read More....
---
By: Vince DiPasquale Welcome to the month of June, the beginning of summer. It's a time to relax, sit back and reflect on our lives. As I look back on my own life, I am grateful to so many people who have touched my life and made a difference. It began back in the forties. […]
Read More....
---
Ambiguous loss is a kind of loss that occurs without closure or clear understanding, and can make the grieving process challenging. Sometimes it can be related to a person, sometimes it's related to an experience. This past year has been unlike any other and many of us experienced a loss that felt different. Whether we […]
Read More....
---
The selfless compassion and empathy shown by healthcare, emergency and animal providers can prove to be physically, mentally, and emotionally costly. People (usually medical workers) face compassion fatigue as a result of an extended period of exposure to the pain, trauma or distress of their patients or clients. This chronic stress can negatively impact their […]
Read More....
---
Play ball! On Thursday, April 29, 2021 our Founder, Vince DiPasquale, discussed why he sees sports as a gift that can teach us about life. Sports have rules, require patience, hustle and skill. On any given day, anything can happen.  Even the best of hitters only connect 30% of the time. Life is a spiritual […]
Read More....
---
On Thursday, April 15, 2021, our Executive Director Loretta Depka was joined by Starting Point practitioner Erik Jervis, MSW, LSW. Eric and Loretta discussed the importance of socialization (for all ages) as society, slowly, gets back to some type of normalcy. Erik explained why it's important to socialize (especially for kids, teens and young adults […]
Read More....
---