When: Saturday Oct 1st,  2:00 PM to 4:00 PM
Where: Onsite at The Starting Point
Facilitator: Angelo Rizzo
Cost:  Free to all. Please consider a Love Offering for The Starting Point Inc. of NJ at startingpoint.org/donations
*NOTE: Please note that we will need around five people to sign up for this event.  It is a huge amount of work to spend several hours loading and unloading the van and car with all of our equipment, and have only two or three people show up. Thank you!

For more details, go to http://rebrand.ly/HealingSound.You can also RSVP at this site, in order to attend this transformative workshop and obtain the Zoom link to join this meeting.
---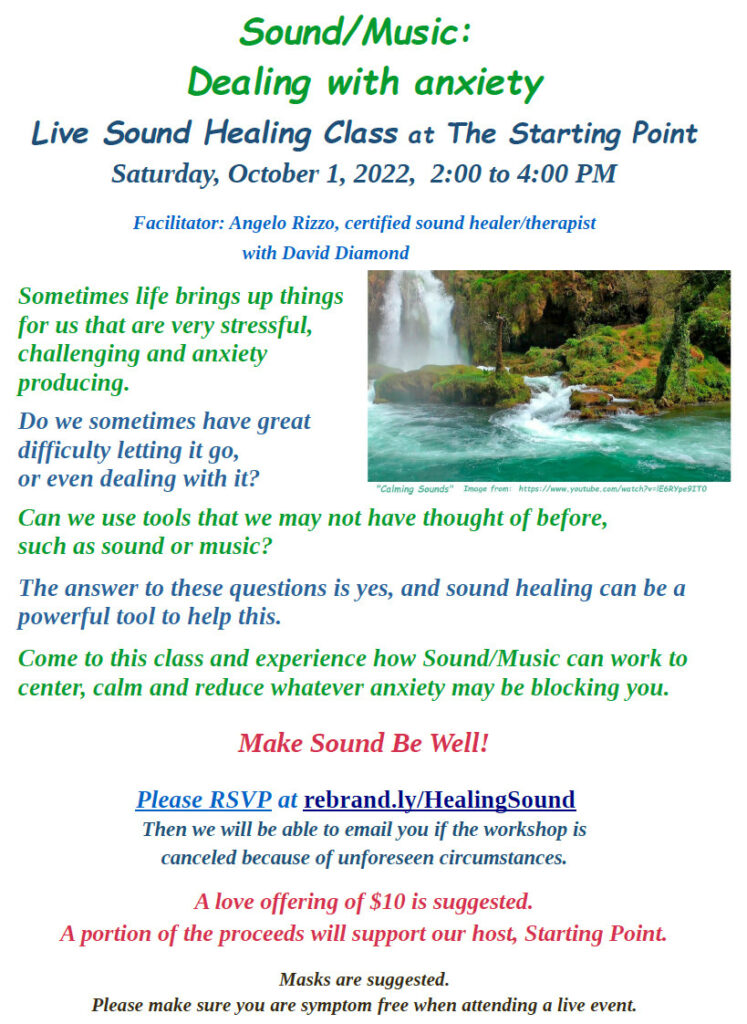 ---