– Vince DiPasquale, Founder Emeritus
On October 17, 1977, six people got together for our first meeting, in an office at the old St. Luke's Hospital in North Philly! On that day an idea was born, The Starting Point, which was then incorporated as a non-profit agency and opened a transition house in South Philly for those struggling with alcoholism. With $40 in its first Bank Account, the house had just six residents. In those early years, our transition house turned into four homes with a total of 18-20 men.
Watch The Starting Point Movie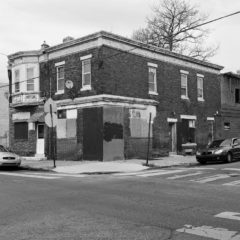 The first lectures were given at the house on 23rd Street and a small aftercare program was developed for the men. Gradually our program started to grow, and in 1981 we began offering lectures at Fairmont and other locations throughout Philadelphia. In the early 80's Starting Point crossed the bridge into South Jersey, and offered a small outpatient program in Camden, NJ. In no time, we outgrew the Camden office and moved to a new space in Laurel Springs, NJ. In the mid-80's Starting Point began to significantly evolve, and the team developed an outpatient program in Collingswood, NJ with four offices and five counselors. Those were the days when 'keep it simple' and 'sharing' was the path we followed. Finally in 1990, on our 12th anniversary, with significant growth in South Jersey, The Starting Point, PA was merged into The Starting Point, Inc., of NJ and we grew to where we now reside at our beautiful, multi-functional site located at 215 Highland Ave., Suite C., Haddon Township, NJ. Many have asked, so we'd like to confirm that our fellowship here is a spiritual one, not a religious one. We continue to effectively serve people in the spirit of a Higher Power, however an individual defines their Higher Power.
I truly believe that in 1977, our Higher Power led us to begin The Starting Point and today, the real guide and director of our program continues to be our Higher Power. We express our gratitude to all the people who have served on our Board of Directors, our staff, and above all, the people we have served.
We are grateful for what was. We are grateful for what we are today. We are grateful for what we will be. We are blessed.