Practitioners
Vince Di Pasquale, MA – Founder
Vince, a noted lecturer and educator in the tri-state area, has been active in the field of addiction since 1977. He is the founder and former director of The Starting Point, Inc. of NJ in Haddon Township, New Jersey. The Starting Point is an outpatient counseling center specializing in the areas of dependencies and functions as a support system for each individual's personal growth.
With his friendly manner and down-to-earth lectures, has assisted many to enter a new sense of awareness and come to realize and accept that the power to institute change comes from within. While sharing his own spiritual and emotional growth, he guides his listeners in increasing their self-esteem and allowing old fears and behaviors to make way for a new and fulfilling lifestyle.
Contact Information
Phone (Onsite): 856-854-3155 x102
Email:      vince@startingpoint.org
Website:  https://startingpoint.org/
---
Vincent Austin-Cole – M.S.W., L.C.S.W.
Vincent has worked with and advocated for individuals with issues ranging from addiction to mental health challenges. For the past 14 years, he has taught people how to use healthy coping skills in order to alleviate intense emotional discomfort. He uses proven treatment techniques that are based in CBT, DBT, Client-Centered, and Family Systems therapies. Besides working with those who are having difficulty navigating life's many stressors, Vincent also has extensive experience helping those who are gay, lesbian, bisexual, transgendered & questioning (dealing with "coming out" issues). Vincent is available to work individually (15 years and older), as well as couples and families. His priority is helping with the process of Paving Pathways to Peacefulness, to cultivate a more hopeful future.
Contact Information
Phone (Onsite): 856-854-3155 x117
Email: vinceaustincole@gmail.com
---
Carol Bakey, M.S., L.P.C, L.C.A.D.C
Carol has worked as a counselor for nearly 20 years. In community mental health settings, she worked with persons with dual diagnoses of mental illness and substance abuse. She was the creator and facilitator of the center's first women's groups and facilitated specific groups for women who suffered with substance abuse issues. She was also able to establish and run a closed group for survivors of abuse to assist them in processing life's challenges and move them forward toward the status of thrivers. She has worked as an individual therapist as well as an IOP and OP counselor in private and non-profit settings. She believes that each person has innate value and purpose and respects that every individual has their own perspective of life's experiences.
Carol is a Licensed Professional Counselor with a Master of Science in Rehabilitation Counseling. She is also a Licensed Clinical Alcohol and Drug Counselor. She believes in client-centered therapy and uses modalities such as CBT, Schema-Focused Therapy and the 12-Step philosophy while working within the outlines of each client's specific goals and needs.
Contact Information
Phone (Onsite): 856-854-3155 x182
Email:   cbakey03@yahoo.com
---
Theresa Barrett – B.S.W., C.A.S., C.L.C.
Theresa has been a counselor at The Starting Point for since 1985. Her background is in psychiatric social work and addictions. She is eclectic in working with clients, using a variety of treatment methods and is committed to providing the highest quality care. Her areas of expertise are addictions, anxiety, depression, and codependency. She works primarily with individuals and couples and those with LGBT concerns.
Contact Information
Phone (Onsite): 856-854-3155 x107
Email: theresabarrett26@yahoo.com
---
Christine Batra – M.S.Ed., L.A.C.
Christine Batra is a Licensed Associate Counselor who is an honors graduate from the University of Pennsylvania. She is currently in pursuit of her professional counseling license in the state of NJ.
As a therapist, Christine believes that deep within each individual lies the potential to live a fulfilled, joyful life. However, through the rigors and challenges of life, along with maladaptive beliefs from childhood, these latent qualities lie dormant waiting to manifest. Utilizing an Integrative Psycho-therapeutic approach, Christine helps to remove emotional blocks to achieve lasting harmony and balance.
This therapeutic approach employs theory and research from Emotion Focused Therapy, Psychodynamic Psychology, Neuropsychology, and Cognitive Behavioral Therapy and, when integrated, offers tailored treatment for children, adolescents, adults and couples. Her practice can assist clients who experience anxiety, depression, relationship/marital conflict, addiction, personality disorders, and/or existential inquiry and purpose.
Christine offers a supportive environment where empathy and understanding are paramount. She paces treatment on each client's unique need to facilitate and unleash emotional freedom.
Contact Information
Phone: 856-854-3155 ext. 173
Email: batracounseling@gmail.com
---
Bill Becker
Bill is an established entrepreneur and business man for over 30 years in the tri- state area Pa/NJ and Del. His primary business is real estate however his real passion is and has been inspiring people and motivating them to do better for themselves by helping others. He is an accomplished author and lecturer for over 20 years as well as instructor for various universities in the tri-state area. His specialty is Life Coaching, setting and keeping goals with a spiritual tinge to help you move forward and be happier. He has been conducting workshops and symposiums on self esteem, goal setting and self realization for many years. He is a sought after speaker on his book "Power For Living Today," formerly titled "On the Brink of Bankruptcy".
Contact Information
Phone (Onsite): 856-854-3155 x170
Email: Bill@areii.com
---
Maria Brent – M.A., L.P.C.
Maria is a Licensed Profession Counselor and health care provider. Maria works with adults who are troubled by mood disorders such as depression, bipolar disorder, anxiety, and/or a poor sense of self. Some clients are facing serious health problems, confusion, or difficulties with family, friends, or co-workers. She uses a variety of techniques such as Cognitive Behavioral & Acceptance and Commitment Therapies. She encourages clients to focus on and to be guided by their values. She relieves suffering and even more importantly helps clients to live life their own way with satisfaction in their outcome.
Contact Information
Phone: 856-275-3701
Email: MariaBrentLPC@gmail.com
Website: http://mariabrent.com/
---
Janice Britt-Meadows – M.S.W., L.C.S.W.
Janice, a psychotherapist, is an eclectic individual with a wide range of experience.  Janice truly believes that as part of the human condition and the many stages of our life cycles, individuals are presented with challenges and conflict. At times, one can get stuck. Using a team approach, Janice and her clients work together in a dedicated partnership to work through distress and conflict. Janice has years of clinical experience and is continuously updating her skills.  She is comfortable with all age groups. She specializes in trauma therapy, mood disorders, conduct disorders (with adolescents), and runs both groups and workshops. Janice believes that utilizing these tools and modalities foster change and personal development. Throughout her career, Janice has found that conflict, turmoil and personal distress respond positively to the application of various clinical modalities.
Contact Information
Primary Phone: 856-292-8194
Phone (Onsite): 856-854-3155 x 181
Email: aspiretoachievecounseling@yahoo.com 
---
Tara Brophy – M.S.W., L.C.S.W.
Tara is a Licensed Clinical Social Worker who is experienced in assisting clients navigate some of life's challenges such as anxiety, depression, anger, relationship issues and/or substance abuse. Skilled at providing psych education, she helps clients identify and address self-defeating thoughts, beliefs and behavioral patterns that negatively impact your sense of well-being and health. Whether you have experienced a sudden change or an accumulation of stressors, question your actions or lack of actions that results in self criticism, or ruminate about the past and/or worry about the future Tara can assist you with developing positive self care, increased insight, healthy boundaries, and strategies to function and feel better. She is compassionate, down-to-earth, straightforward, and believes in the benefits of light, purposeful humor. She is also respectful regarding where you are and allows you to move at your own pace. Ultimately Tara hopes to challenge you and encourage you to face your challenges and grow.
Contact Information
Phone (Onsite): 856-854-3155 x120
Other: 856-220-9375
---
Anne Cavaliere – M.A., L.P.C.
Anne has a Master's degree in Clinical Counseling/Psychology from LaSalle University, and has had a private practice at the Starting Point since 2004. She works with adolescents and adults with eating disorders ( including binge eating disorder, bulimia and anorexia ), body image issues, anxiety disorders, depression and other mood disorders, in addition to relationship issues.
Anne's objective in her work with clients with eating disorders is to help unlock the mystery of their disordered relationship with food and eating, and their own bodies, and help them begin their passage towards balanced and joyful lives.
Anne is also interested in working with older adults navigating the challenges of retirement and aging, and the changes inherent in this life transition. Anne believes in the healing power of the therapeutic relationship and considers it a privilege to accompany each client on their personal journey to self-fulfillment and peace. Anne accepts some insurances.
Contact Information
Phone: 856-266-3487
---
Kevin Elsey – M.A.
Kevin initially came to Starting Point as an intern while completing a Master's degree in Clinical Mental Health Counseling at Adams State University, Alamosa, CO.  He is currently on staff as a wellness coach while pursuing New Jersey state licensure as a Professional Counselor. The majority of his professional work has been in the hospice field providing spiritual support and bereavement follow-up.
Kevin's goal is to help you to clearly conceptualize what is hampering your well-being, decide on a strategy, and begin to live a healthier, more fulfilling life.  As with most things worth having, wellness require effort, consistency, and accountability. Because each of us is unique and there is no one size fits all approach to wellness, his therapeutic method is tailored to your individual needs.
Contact Information
Phone (Onsite): 856-854-3155 x122
---
Lisa Farkas, Psy.D.
Lisa is a licensed psychologist who works with children, adolescents, and adults of all ages.  She recognizes that at times anyone can experience anxiety and/or depression as they navigate through life's challenges, whether it is struggles with school or career, relationship difficulties, parenting challenges, or coping with illness, trauma, loss, and aging. These challenges can sometimes lead to detrimental behavioral changes, especially for children and adolescents. In an atmosphere of collaboration and empathy, Dr. Farkas aims to help clients find joy in their lives, using a variety of empirically based treatment techniques.  She employs psychoeducation to help clients identify negative thoughts and beliefs that create barriers to their own happiness and fulfillment. She firmly believes that most issues can be addressed in a short-term therapy model when both the client and therapist are motivated to affect change.
Contact Information
Phone (Onsite): 856-854-3155 x121
Email: dr.lisakf@gmail.com
---
Geoff Farnsworth – C.A.C., C.H.T.
Geoff is a Certified Hakomi Mindful Somatic Therapist (CHT), life & relationship coach who helps people who are feeling stuck, struggling with relationship issues or just want more out of life.
He specializes in assisting people to free themselves of unresolved emotions and limiting beliefs so they are free to make new choices for a happier and more fulfilling life and create vibrant, loving relationships that last. He specializes in codependency and ACOA issues. Geoff draws from his studies of mindfulness, psychology, compassionate communication, addictions, spirituality and life coaching. He provides coaching in person at his office in Haddon Township, New Jersey or by telephone or Skype call. Geoff offers a wide range of programs and services from individual and couples coaching to webinars and workshops.
Contact Information
Phone (Onsite): 856-854-3155 x110
Email: coachgf@mac.com
Website: http://relationshipshapeup.com/
---
Barbara Faracchio, M.S., L.P.C., L.C.A.D.C.
Barbara is a Licensed Professional Counselor in NJ and PA, and a Licensed Drug and Alcohol Counselor in NJ.  She studied psychology as an undergraduate at Temple University and received her Masters degree from Chestnut Hill College in Counseling and Clinical Psychology.  Barbara is currently working as a drug and alcohol counselor at a local outpatient facility.  Additionally, Barbara practices trauma-informed counseling and works with clients who are survivors of childhood sexual abuse, physical abuse, emotional abuse, and neglect.  She believes that our upbringing contributes to how we interact with others today and working through past trauma may help improve present relationships.  Her background also includes working with adults experiencing a variety of concerns such as, but not limited to:
Alcohol and other substance use/recovery issues

Recovery from Trauma

Relationship and Interpersonal stress/conflict

Codependency

Adult children of alcoholics/addicts/dysfunctional family systems

Depression, Anxiety, other mood disorders

Situational stress and adjustment

Issues related to non-cisgendered lifestyles
Contact Information:
Phone: 856-854-3155 x165
Email: Barbara_faracchio3@msn.com
---
Kenneth Goldberg – PhD
Kenneth is a clinical psychologist with over 35 years of experience. He offers an eclectic approach to psychotherapy, evaluates and treats disabled adults, provides assistance for school and homework avoidance children and their families, and consults on child protection cases. "Through my years of work in mental health, I have been honored to meet many people: the average person encountering temporary personal problems, the highly impaired individual who is tormented by psychosis, the abused child and the abusive parent, the person who is no longer able to work, and the floundering child who cannot finish the homework. Throughout, I've been awed by how our commonalities overshadow our differences. In the end, my clinical philosophy and psycho-therapeutic approach are profoundly defined by a deep respect for the inherent worth and dignity of every human being."
Contact Information
Primary Phone: 856-547-4000
Phone (Onsite): 856-854-3155 x 136
Email: KenGoldbergPHD@gmail.com
---
Anna Marie Hrivnak – M.Ed
Anna Marie is a counselor focusing on the integration of body, mind, and spirit. Working with individuals in private and group sessions her work fosters a foundation for peace and tranquility to the mind, strength to the physical body, along with hope and courage to the wounded spirit. Sessions focus on the recovery process in a way that promotes a balance of emotional honesty and responsibility providing clients with a framework for a healthier lifestyle. With a strong belief in the power of internal wisdom, she nurtures and encourages clients to journey through the transformational phases of their lives in a way that supports and builds their integrity of spirit.
Contact Information
Phone (Onsite): 856-854-3155 x137
---
Cort Hrivnak – M.S., M.A.
Cort helps his clients break unhealthy and unhelpful patterns in their lives. He believes that being "stuck" is often due to being caught in a stagnant cycle where thoughts, actions, and feelings reinforce each other in ways that prevent a person from moving in the direction they want in their lives. Cort assists clients in discovering which part of the cycle is most accessible to them, and then helps them to focus their efforts in changing that part of the cycle in order to promote positive results in the others areas. He also helps clients discover their inner narrative, i.e., their story of Self, and works to help clients understand how powerful their story is. He supports his clients in speaking to and about themselves in positive, reaffirming ways. Cort has a Master of Science (M.S.) in Clinical and Counseling Psychology from Chestnut Hill College and is pursuing his Licensed Professional Counselor (L.P.C.) in New Jersey. He also has a Master of Arts (M.A.) in Theological Studies from Boston College and is very comfortable integrating a spiritual perspective with clients if it is their desire to do so. Although his original bachelor's degree was in psychology from St. Joseph's University, Cort spent 10 years in the Information Technology field before re-directing himself into counseling.
Contact Information
Phone (Onsite): 856-854-3155 x138
Phone: 856-975-0664
Email: cort.hrivnak@gmail.com
---
"I Quit EZ:"  Smoking Cessation via  Anne Penman Laser Therapy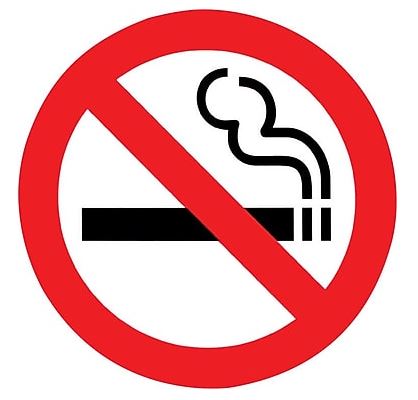 Quit smoking today with laser therapy. Anne Penman Laser Therapy is a revolutionary process that helps clients  quit the smoking habit for good. Thousands of people have quit using this method.
The procedure involves the application of a completely safe and painless "cold" laser to various points of the body while sitting in a comfortable recliner. When employed by an experienced and professional technician, this technique promises to simply "zap the habit away."
Utilizing this unique therapeutic approach, our onsite practitioner Jackie Care will work with you every step of the way to a smoke-free lifestyle.
Contact Information
Phone (Onsite): 856-854-3155 x126
Website: http://iquitez.com/
---
Erik Jervis – M.S.W., L.S.W.
Erik received his graduate degree in Social Work from Rutgers University and is a Licensed Social Worker in the state of New Jersey. He studied and is interested in working with vulnerable populations. He initially served as an intern at The Starting Point and chose to remain after his graduation to start his own counseling practice. Erik works with children, adolescents, and adults who are seeking help with issues such as self-esteem/worth, anxiety, sexuality, recovery from trauma, feeling stuck in life, codependency, and relationship issues. He offers his services in individual and family sessions, implementing various therapeutic approaches catered to the client's needs. He is committed to providing a safe and supportive environment for his clients. Erik's philosophy is that the role of the counselor is to take the journey of healing with the client, not lead the client.
Contact Information
Phone (Onsite): 856-854-3155 x130
Website: takingthejourneytogether.com
---
Theresa Johnson – L.C.S.W., L.C.A.D.C.
Theresa is a licensed clinical social worker who began her career in 1992 working with caregivers of elderly and disabled people.  She has since counseled elderly people in their homes and worked with the severe and persistent mentally ill in a partial care setting.  She earned her clinical license in drug and alcohol counseling while working with individuals with co-occurring disorders.  She has built a reputation in the community as a client-centered therapist who focuses on "unconditional positive regard and the client's unique world view."  She has experience with various populations and mental health disorders.  Her social work background has taught her that people are predisposed to illnesses and that one's environment plays a critical role in how these illnesses impact an individual's life.  Theresa works with individuals, couples and families suffering from trauma, self-esteem, family crisis, and anxiety and mood disorders.  She accepts private insurance and private payment.
Contact Information
Phone (Onsite): 856-854-3155 x123
---
B. Frankie Lamborne – M.S.W., L.C.S.W.
Frankie welcomes clients from all walks of life. Her particular areas of expertise are depression, addiction, and codependency, couples counseling, gay and lesbian concerns, and adolescents. She has been in private practice for over 20 years at The Starting Point. In using various forms of therapy she establishes a rapport with clients so they can move forward in their lives. Frankie is also a professor and field consultant for Rutgers University in the School of Social Work.
Contact Information
Phone (Onsite): 856-854-3155 x108
Email: flamborne@hotmail.com
---
Kevin Lenny – M.S.W., L.C.S.W.
Kevin is a licensed clinical social worker who provides individual, couples, family, and group counseling.
He has counseled and advocated for people with substance abuse related concerns and those who suffer from various mental health diagnoses, such as depression, anxiety, and Bipolar Disorder, etc., for more than 25 years.
Additionally, Kevin has worked with both adolescents and adults, addressed men's and women's issues, and works within a holistic approach. He uses an empathetic client-centered model that "meets the person where they are". Kevin believes in providing a safe and nonjudgmental atmosphere for people to mend, increase their strengths, and evolve to be the person they choose.
He has been in private practice at The Starting Point, Inc. for more than 10 years and accepts a variety of insurances.
Contact Information
Phone (Onsite): 856-854-3155 x128
---
Mary Jane Lovett, MSW/LSW, M.Ed.
MJ is a licensed social worker who has been working with clients throughout South Jersey and the Philadelphia area for many years. A former graduate of both Rowan and Temple Universities, she recently earned her Master's in Social Work from Rutgers University.
MJ offers: individual therapy, couples counseling, family therapy, group therapy, and presents workshops on a variety of topics. Her areas of interest include: empowering women, strengthening families, and facilitating growth for couples.
MJ is passionate about creating a safe space for her clients so they can achieve their goals and enjoy greater overall wellness. Her varied background includes extensive experience with: anxiety, grief, loss, divorce, adoption, parenting challenges (including children with special needs), advocacy, disability issues, trauma, domestic violence, Al-Anon and ACOA work.
MJ is currently pursuing her LCSW and plans to continue advanced professional training in both marriage counseling and sex therapy.
Contact Information
Phone (Onsite): 856.854.3155 x147
Mobile: 856-296-2130
Email: Lovettmj2@aol.com 
---
Kathy Meline – M.Ed.
Kathy has counseled individuals and couples since 1995. Kathy provides a safe, supportive environment for clients to work through personal growth issues,
including codependency, depression, anxiety, grief and or loss, and other challenging life transitions.
She uses reality and cognitive therapy to focus on what is currently taking place in order to stop dysfunctional patterns of thought, action or feeling.
The goal is to help clients reclaim their lives and make healthy life choices.
Contact Information
Phone (Onsite): 856-854-3155 x112
---
Andi Bradin Meltzer – BS, M.A.
Andi is a certified grief recovery specialist.  She provides individual and group sessions to guide clients through the actions necessary to resolve loss issues and to move beyond the grief to a richer quality of life.
She creates a safe environment in which to examine old beliefs about dealing with loss; to review the losses that have affected the client's life; and to complete the pain attached to one of those losses.  Her program is affiliated with and endorsed by The Grief Recovery Institute.
Contact Information
Phone (Onsite): 856-854-3155 x172
---
Bret Nielson – M.S.W (of S.T.A.R, Sexual Trauma and Recovery Inc.)
Bret is a clinical social worker who received his Master of Social Work from the University of Pennsylvania. He comes to S.T.A.R from prior work as an intake coordinator and substance use counselor for opioid and polysubstance dependency. Prior to his work in substance use, Bret primarily worked with domestic violence and sexual assault survivors in rural communities and on college campuses. He has also researched and written manuscripts in the areas of gender, sexuality and religion. Bret's clinical training highly emphasizes the special role trauma has in shaping who we are. His focus in treatment seeks to help clients foster authenticity and create meaningful relationships. He strongly believes that bonds are the crux of mental health treatment and his work with clients is aimed at collaboratively enhancing these connections.
Contact Information:
Phone: 610-658-2737 ext 810
Email: bret@starhealing.org
---
Anita Novembre – M.Ed., M.A., M.S.
Licensed Professional Counselor and Mentor/Life Coach,
Philosophy:  The way to inner peace, balance, wholeness, and healing is to embrace thought patterns and a belief system that lead to an empowered lifestyle.
Specialization:  Helping to re-frame thought patterns so that clients may create a map of their world that moves from a stuck and painful place to a path of action; action that leads to wholeness and the realization of personal, professional, and /or relationship goals achieved.
Healing Approach:  Anita provides a safe and comfortable environment that offers acceptance and support to all who come.  She looks at the whole person with the intention of enhancing and restoring well-being by using a combination of the following Cognitive
Therapies: Rational-Emotive-Behavioral Therapy (REBT)  and Neuro-Linguistic-Programming (NLP). The focus of each session is to empower clients so that they are not victims to whatever past, present, and/or future circumstance encountered.
Anita works with:  Individuals, Couples (married and/or partnered), and Groups
Issues to Resolve:  Codependency, ACOA Issues, Depression, Relationship Issues (self-esteem, marriage, partner, professional, etc.), Loss (of a loved one, pet, divorce, separation, health, job, etc.), Life Transitions, Stress/Anxiety Management, Communication Skills Enhanced.
Contact Information
Phone (Onsite): 856-854-3155 x115
Phone: 856-404-8682
---
Pat Obst – L.C.S.W., L.C.
Pat is a licensed clinical social worker with life coach training.  As a case worker, she managed clients' mental health care and facilitated group classes for those with chronic mental illness. She also managed in home care for the elderly so they could remain in their homes as they aged. As a hospice social worker she facilitated care and support for hospice patients and their families. Over the past 17 years Pat has also managed a thriving private practice as a therapist and life coach, working with adults and couples.
As a therapist, Pat works with adults who struggle with anxiety, depression, codependency, and relationship issues. Her area of specialization is in grief and loss therapy. She has specific skills in working with parents who have lost children. As a life coach, Pat guides clients through major transitions such as divorce, career change and retirement; helps clients manage life/work balance; and works with artists and young professionals to aid them in finding their true potential and reach their goals.
Pat has presented lectures and workshops at The Starting Point, Inc. of New Jersey, on topics of grief and loss, and embracing self empowerment. Currently she is co-founder and co-facilitator of Afterwards, LLC, a program designed for those 1-5 years out from a significant loss who want to re-build their lives after loss.
Education: MSW – Master of Social Work, Rutgers University, Camden, NJ;  BA – Sociology, Eastern College, St. Davids, PA;
Contact Information
Phone (Onsite): 856-854-3155 x141
Website: empowerfulyou.com
---
Pat O'Connor – M.S.W., L.S.W.
Pat has been working with helping families to lead healthier lives by offering programs such as, Active Parenting, Active Parenting for Teens, and Co-0perative Parenting and Divorce. She also helps partners and families heal from the effects of Trauma and Sexual Addiction. Pat believes that, hope can be regained, lives can be rebuilt, and meaningful change can be created within a caring environment.
Contact Information
Phone (Onsite): 856-854-3155 x142
---
Dr. Marie Olwell
Marie is a clinically certified Individual, Marriage and Family Therapist, Reiki Master and Emotion Code Practitioner which is a simple but powerful method of finding and releasing negative trapped emotions stored in the subconscious. She believes in a holistic approach to life and preventative health care as a basis for dealing with daily stress. She has an extensive background in energy work and offers workshops and retreat experiences focusing on spiritual growth and development.
Contact Information
Phone: 609-680-1462
---
Margaret Palagye – RScP
Reverend Margaret, an Ordained Minister (RScP) has been a spiritual counselor for more than twelve years. Her beliefs are based in a deep non-denominational spirituality. She facilitates many spiritual classes, lectures and workshops. Rev. Margaret lovingly guides people of all ages into transforming their limiting beliefs and blocked emotions with honest and compassionate listening, clear guidance and affirmative prayer. She allows others to move into self-acceptance and self-love by helping them realize they can create a life of new choices, healthier living and freedom as they deepen into their relationship with their inner divinity.
Contact Information
Phone: 856-780-5826
Email: revmargaret@comcast.net
Website: nondenominationalweddings.org
---
Richard Rivera – MSW, EDS, LCSW
Rich is a Licensed Clinical Social Worker with over thirty-five years of clinical experience with both children and families, in addition to experience working within school systems. Rich is a graduate of Rutgers University with a Master degree in Social Work. He also has a Master's degree in Marriage and Family therapy, Play therapy, and Substance Abuse Counseling.
Rich specializes in Christian counseling, Individual and Couples' therapy, Depression, Anxiety, PTSD, Loss and separation of partners, in addition to Alcohol and Drug abuse.
Rich served in the United States Army Reserve for 25 years, serving in four combat zones.
Contact Information
Phone: 856-308-1425
---
S.T.A.R (Sexual Trauma and Recovery Inc.)

S.T.A.R is comprised of a diverse group of dedicated professionals committed to the identification, treatment and recovery of problematic sexual behaviors and related disorders. Founded in 1991, S.T.A.R. Inc. is a privately owned, comprehensive outpatient treatment program with their main office located in Wynnewood, PA, along Philadelphia's Main Line. They are practitioners with expertise treating individuals, couples and families presenting with sexual and relational trauma. S.T.A.R. adheres to the basic tenets found in 12-step philosophy, as well as other modalities including individual, couple, family, group, art-therapy, and sexual offending. They are committed to offering treatment to addicts, their partners and families.
S.T.A.R.'s decision to add offices at The Starting Point of NJ is an exciting one. They began operations here in February of 2018. The clinical focus on sex addiction has been the centerpiece of their practice since 2001. We are pleased to announce that S.T.A.R can now offer assessment, testing, individual therapy, and couples work at The Starting Point.
Contact Information
Phone:   610-658-2737
Fax:       610-658-2739
Email:   david@starhealing.org
---
Marge Small, CCTP, CADC, ICADC, CSLC ~ Charting the Course of Your Spirit ~
Marge is a Certified Alcohol & Drug Counselor and an International Certified Clinical Trauma Professional with over thirty-four years of experience. She holds a degree in Human Service Work and is Trained in Evidence-Based Practices. Her philosophy of treatment utilizes a mindfulness approach and emphases the importance of honoring a person's individualized journey of healing, understanding that "One Size Does Not Fit All."
Marge provides; Individual, Group, and Family Counseling. She has worked directly with the Criminal Justice System including; Drug Court, MAP, ISP, Probation, and PTI. She is currently pursuing her certification as a Clinical Trauma Expert. Marge is also a Certified, Spiritual Life Coach, and the author of Floating Downstream – Charting the Course of Your Spirit; a book of reflections and journal exercises that focuses on; Reconditioning Beliefs, Reawakening Awareness, Reclaiming One's True Self, and Realigning with One's Essence.
Her areas of specialty are:
Addiction

Trauma

Co-dependency

Self-Esteem

Coping Skills

Relapse Prevention

Spirituality

Mindfulness
Finances: Sliding Scale Fee available
Contact Information
Phone (Onsite): 856-854-3155 x185
Phone (Offsite): 856-701-4377
Email: 2010floatingdownstream@gmail.com
---
Micke Rose Stafford, L.C.S.W,  L.M.F.T,  B.C.D
Micke is a psychotherapist with over thirty years of experience in working with clients in addition to over fifteen years of teaching and holding workshops. She works in partnership with clients to help them find the peace and healing needed to overcome the many different obstacles they face each day so that they may live a more fulfilling life.
Micke specializes in the treatment of anxiety, panic disorder, depression, self-harm and substance abuse. She also offers counseling to couples and families to improve inter-personal relationships through better communication and understanding of the dynamics found within those relationships.
She takes the responsibility of her work with clients very seriously; Micke feels honored to have the opportunity to share time with her clients during their life journey.
Contact Information
Phone (Onsite): 856-854-3155 x186
Phone (Offsite): 856-392-7777
Email: mickerose@comcast.net
---
Tamek S. Watson, L.A.C, L.C.A.D.C, C.C.S
Tamek is a multi-faceted clinician who specializes in the promotion of wellness, awareness and personal development through various counseling theories and techniques. She believes that there is no "one size fits all" approach, therefore, she offers Clinical Counseling and Interventions uniquely tailored to the specific needs of each individual. She provides a compassionate and nonjudgmental environment which permits clients an opportunity to openly explore the feelings, thoughts and emotions that present themselves as roadblocks to their journey towards positive life style changes.
Tamek has worked with adolescents and adults in various counseling settings addressing Substance Use and Mental Health Disorders. She is a culturally sensitive, competent professional with a fresh perspective and over 8 years of Individual and group counseling experience streamed through Psychoeducation. She employs Evidence Based Practices to reflect the values, needs and interests of each individual.
"A Journey of a Thousand Miles begins with a Single Step"- Lao Tzu
Contact Information:
Phone (Onsite): 856-854-3155 x184
Phone (Mobile): 856-540-7768
Email: watson.counsels@gmail.com
---
James Whitaker, MA – Licensed Professional Counselor, LPC, LCADC
James has specialized in the mental health and addiction treatment field for over 15 plus years and strongly believes in the patient / therapist counseling process. He has seen first-hand the positive outcomes and effects that  therapeutic relationships has had on those struggling with mental health or substance abuse issues. James patients are able to develop positive coping skills to combat any self-defeating behaviors that were producing negative emotional outcomes and replace those negative outcomes with a more positive emotional experience.
Contact Information
Phone: 856-437-0684
Email: jameswhitakerlcadc@gmail.com
---
Margaret (Maggie) Worthington
Margaret (Maggie) Worthington is a licensed and insured HypnoCounselor using creative visualization (CV) and hypnosis to assist in reducing or even eliminating stress. Stress is the underlying cause of many illnesses and diseases. Teaching her clients how to take back their lives and live stress-free is one of her primary goals. With years of practice in mastering her techniques, she has learned that each situation is unique and cannot be learned from a textbook on the subject. Recently Margaret trademarked her technique, "MegaVision," and uses it as another powerful tool that can be used in conjunction with CV or hypnosis.
Margaret is certified with the National Guild of Hypnotists, the oldest National and International Hypnosis Guild in the World that just celebrated its 65th Year. She is also a Certified Hypnosis Instructor of the National Guild's 100-Hour Approved Course. The course is approved so that some professionals can receive continuing education credits. Margaret offers classes three times a year so that so MSWs, nurses, psychologists, doctors, and even massage therapists and medical assistants can become certified to use these powerful techniques.
In 2012 Margaret set up a not-for-profit agency called The Cancer Care Center of New Jersey. Doctors are able to refer to her some of their most difficult cancer cases—free of charge to the patients. She will work with these patients either pre- or post -operative.
Margaret accepts referrals from physicians of patients dealing with addictions and/or anxiety with or without co-morbidities. She teaches these patients self-hypnosis which can greatly assist them in learning self-control and self-regulation. It helps them to remain positive thinkers and generally to improve their mood.
Contact Information
Phone (Onsite): 856-854-3155 x127
Phone: 856-649-9339
Email: MargaretWorthington29@gmail.com
Website: hypnosisforstressnj.com
---
Melissa Yaeger – M.A., Ed.S., L.P.C.
Melissa is a licensed professional counselor in the state of New Jersey who works with adolescents and adults who struggle in a number of areas. These include depression, anxiety, self-harm, eating disorders, substance abuse, personality disorders, recovery from physical/emotional abuse and the processing of grief. Importantly, Melissa is accessible to those who simply need someone to talk to during a difficult time.
Melissa uses a number of approaches when providing counseling services, but her primary approach is that of client-centered therapy. This allows her clients the room to "open up" and share at their own pace. Melissa helps to provide an empathetic and compassionate environment which aids her clients in their healing. In this way, she endeavors to help others work through current and/or future challenging situations and to achieve goals which they create for themselves through the counseling relationship.
Melissa is an honors graduate of Rider University with her Master's in Clinical Mental Health Counseling.
Contact Information
Phone (Onsite): 856-854-3155 x129
Email: Melissayaeger19@gmail.com
---