Gratitude
---
Excerpt from "Until Today!" by Iyanla Vanzant I open my heart and mind to be aware…how my ABC's will lift my spirit. Almighty Creator of the Universe; Beloved Father, Mother, God; Create in me a clean heart this day. Deliver me from the limitations of the ego. Exalt Your presence in my mind. Forgive all […]
Read More....
---
By: Vince DiPasquale July is the month of independence. It is a time to reflect on all the gifts we've been given. We spend time celebrating the 4th of July. It's a time to play, pray, and thank God for our greatest gift: freedom. It's funny, but so many people think to be free means […]
Read More....
---
By: Vince DiPasquale Welcome to the month of June, the beginning of summer. It's a time to relax, sit back and reflect on our lives. As I look back on my own life, I am grateful to so many people who have touched my life and made a difference. It began back in the forties. […]
Read More....
---
By: Vince DiPasquale Welcome to a brand new year – 2021! May God bless you and your family in the New Year. Take time to reflect on 2020 and try to see the lessons we've learned through our experiences. Even the negative experiences are our teachers. The Indian culture tells us to listen to Mother […]
Read More....
---
By Vince DiPasquale Well, we have reached the end of another year. We are given so much to think about during the month and there are so many ways to celebrate life. We have Hanukkah, Christmas, Kwanzaa, and New Year's Eve and Day; and within these holidays numerous ways to celebrate. The world comes alive […]
Read More....
---
By: Vince DiPasquale As we get ready to celebrate the wonderful month of Thanksgiving, we pause to reflect on three very special beautiful words: Gratitude, Acceptance, and Love. I consider these the most spiritual words in our language. Growth can only take place when we can develop the attitude of gratitude. Someone who views life […]
Read More....
---
Hi Family, It is with much gratitude, humility and love that I say a special thank you for all the expressions of love for my 80th birthday. This was a five day birthday party! Between Zoom parties, Facebook, and some neat surprises from our director, Loretta & staff, it was great! A special thank you […]
Read More....
---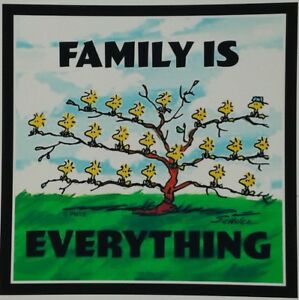 By Vince DiPasquale "All growth takes place in a family system." We are not islands. Each of us is a book in the process of being written. Whenever we come to gather and share our story, we learn and grow from each other. Do not hide your gifts and talents, as they need to be […]
Read More....
---
Friends and family, I'd like to share a prayer by St Francis de Sales. "Have No Fear". "Have no fear for what tomorrow may bring. The same loving God who cares for you today, will take care of you tomorrow and every day. God will either shield you from suffering, or give you unfailing strength […]
Read More....
---
Would like to share a prayer from my retreat prayer book. Reflection on Prayer ~ I asked God for strength that I might achieve; I was made weak that I might learn humbly to obey. I asked for health that I might do great things; I was given illness that I might do better things. […]
Read More....
---
Some thoughts from my meditation book, "For Today." Thanking God every day is as necessary for me as breathing. Though my concept of God may change, whatever my concept is, I choose to give everything to God; my worries, fears, my family, friends, the state of the nation and the world. Each day in prayer […]
Read More....
---
"March Madness" By: Vincent DiPasquale This title has been given to the month of March because of the NCAA Basketball Tournament. Yet as I reflect on the title of madness what I think of is the spirit and energy of change. To many of us it can be madness. We don't realize how we have […]
Read More....
---
On Wednesday evening at one of my lectures, I saw a familiar face in the audience. His presence was a wonderful surprise and it brought tears to my eyes. It was like the early days of The Starting Point again, and memories of the original houses came back into focus. Bob McCrumn was a special […]
Read More....
---
"The Spirit of Gratitude & Humility" By: Vince DiPasquale As you travel to all parts of this country, from the hustle and craziness of our cities to the wilderness of the mountains, we all have one thing in common. Each day that we awaken we are given the gift of life. We need to try […]
Read More....
---
By: Vince DiPasquale What a season! Not only is it the end of the year but it is filled with dates to celebrate. It's a time of the year when we feel a different kind of spirit. A time of generosity, caring and sharing which we were taught to do year round. It's a time […]
Read More....
---