Practitioners
---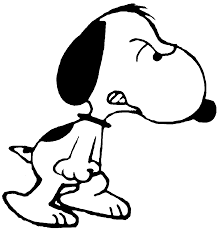 As part of The Starting Point Ongoing Education Series, our Executive Director Loretta Depka and Starting Point practitioner Gary Dock met recently to discuss "Anger Management — what is it and who needs it?" Episode 1 of this new Podcast series is now available on The Starting Point YouTube channel. See below for the link […]
Read More....
---
Come join us for our February workshop on Love in honor of Valentine's Day!  C.S. Lewis speaks of four types of love – affection, friendship, romance and unconditional love.  Join us as we discuss these different types of love and how to cultivate relationships in our lives that allow us to experience these different types […]
Read More....
---
Join Us For a NEW Onsite Weekly Meeting: The Recovery Support Group The Wishing Well Recovery Support Group provides a social support network for those looking to explore their recovery goals.
Read More....
---
As the ongoing Coronavirus crisis continues to unfold, most (if not all) of our practitioners have now embraced "virtual," web or phone-based practice models. Please feel free to reach out to your practitioner(s) using the contact info on their practitioner profile found at https://startingpoint.org/practitioners/ or call the Front Desk at 856-854-3155, Ext 0. Our receptionists […]
Read More....
---
Theresa Johnson, L.C.S.W., L.C.A.D.C. Ext. 123 I am Theresa Johnson and have been a social worker since 1992. It was difficult raising two children while earning my social work degree, but I did it!  I began my career counseling caregivers of the elderly and disabled as well as the elderly themselves.  My ultimate goal was […]
Read More....
---