Emotional Disturbance
---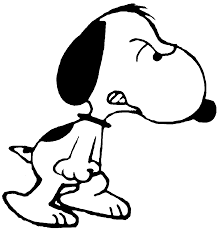 As part of The Starting Point Ongoing Education Series, our Executive Director Loretta Depka and Starting Point practitioner Gary Dock met recently to discuss "Anger Management — what is it and who needs it?" Episode 1 of this new Podcast series is now available on The Starting Point YouTube channel. See below for the link […]
Read More....
---
Join us this Thursday, January 28, 2021 at 3:30pm for a live podcast. Our Executive Director Loretta Depka will be joined by Starting Point practitioner, Pat Obst, MSW, LCSW, to discuss Myths and Misconceptions about Grief. Over the past 20 years Pat has managed a thriving private practice as a therapist and life coach, working […]
Read More....
---
Below are the pertinent details about how-to access the virtual meetings for the Monday evening CoDA group: Day:  Every week on Mondays at Meeting link: https://us02web.zoom.us/j/82495696099?pwd=ZEYyL1NFaE5JaTJtNEdjZngxYjZGQT09 Meeting ID: 824 9569 6099 Passcode: 800627
Read More....
---
Meeting Update: Meeting has gone virtual. If interested in participating in the virtual meeting, please contact Kim at 856-341-4252. (Emotions Anonymous (EA) is a twelve-step program for recovery from mental and emotional illness.)
Read More....
---
I'd like to share some thoughts from my meditation book, "The Language of Letting Go: Accepting Change": The winds of change blow through life; sometimes gently, and, at times, like a tropical storm. Gives us a time to adjust to a new way of living, to get our balance, time to catch our breath. Sometimes […]
Read More....
---
Good Morning Vince, Being quarantined at home has brought up many feelings and thoughts about my life. In the beginning I felt like a caged animal. As you know, I crave direct personal contact with other people. I always would judge other people who were satisfied being alone, as if they must have a defect. […]
Read More....
---
I would like to share some thoughts from my meditation book, "Meditations with Native American Elders: The Four Seasons." "People think other things are more important than prayer, but they are mistaken." The Elders tell us that the most important thing we can do each day is to pray. If we face indecision or anxiety […]
Read More....
---
Friends and family, I'd like to share a prayer by St Francis de Sales. "Have No Fear". "Have no fear for what tomorrow may bring. The same loving God who cares for you today, will take care of you tomorrow and every day. God will either shield you from suffering, or give you unfailing strength […]
Read More....
---
We are all spiraling in raw grief right now. We have all just experienced a sudden death – the end of life as we knew it. We're feeling shock, confusion, worry/fear, sadness, anger, hopelessness and even guilt. All of these emotions are very normal in grief. But first – "do no harm." In other words, […]
Read More....
---
"God's Messengers" By: Vince DiPasquale Welcome to the month of June, the beginning of summer, a time to relax, sit back and reflect on our lives. As I look back on my own life, I am grateful to so many people who have touched my life and made a difference. It began back in the […]
Read More....
---