Scheduling
---
Please join us for Vince's DiPasquale weekly lectures live each week on Zoom every Wednesday at 12PM and 7PM. (For more info about Vince, check out his bio at https://startingpoint.org/vinces-corner .) Wednesdays 12PM: Link: https://us02web.zoom.us/j/84817848874 Meeting ID: 848 1784 8874 One tap mobile +19292056099,,84817848874# US (New York) +13017158592,,84817848874# US (Washington DC) Dial by your location […]
Read More....
---
Currently, all of our education programs are online. Whether you attend live or connect later online, our goal is to make our education programs as informative and engaging as possible. Questions? Please email Loretta Depka, our Executive Director, at ldepka@startingpoint.org or call 856-854-3155. You can see a list of our upcoming programs below. Click on […]
Read More....
---
According to The National Center for Biotechnology Information (NCBI,) "family and domestic violence is a common problem in the United States, affecting an estimated 10 million people every year; as many as one in four women and one in nine men are victims of domestic violence. Virtually all healthcare professionals will at some point evaluate […]
Read More....
---
"When we learn to do grief well, we can journey through our grieving, find healing and move toward re-creating our lives after loss." Executive Director Loretta Depka  was Joined by practitioner  Pat Obst, LCSW, MSW as they discussed grief, loss, and helpful methods for dealing with these life challenges. For more info regarding Pat Obst, […]
Read More....
---
The principles of the 12 Steps can apply to every aspect of life.  They are helpful tools that give us the opportunity to reflect, get to know and love ourselves, and to be able to generously share our life with others. The Starting Point's founder Vince DiPasquale, MA discussed how to apply the steps to […]
Read More....
---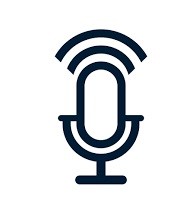 On Thursday, April 1, 2021, our Executive Director Loretta Depka was joined by the Executive Director of The Beacon Point Treatment Center, Joseph Curran. Like any other life-threatening disease, addiction requires serious and immediate treatment, but treatment for addiction isn't "one size fits all."  Joe points out that there are proven science-based solutions to addiction […]
Read More....
---
As the ongoing Coronavirus crisis continues to unfold, most (if not all) of our practitioners have now embraced "virtual," web or phone-based practice models. Please feel free to reach out to your practitioner(s) using the contact info on their practitioner profile found at https://startingpoint.org/practitioners/ or call the Front Desk at 856-854-3155, Ext 0. Our receptionists […]
Read More....
---