The principles of the 12 Steps can apply to every aspect of life.  They are helpful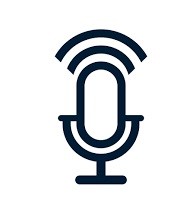 tools that give us the opportunity to reflect, get to know and love ourselves, and to be able to generously share our life with others.
The Starting Point's founder Vince DiPasquale, MA discussed how to apply the steps to enrich your daily living.  Vince shared why he embraces the 12 steps as tools to be used in all aspects of life and relationships. He believes by using the 12 steps principles, we can carry a message of compassion and self-love to others.
Vince is a noted lecturer and educator in the Delaware Valley who has been active in the field of addiction since 1977. He is the founder of The Starting Point, Inc. of NJ, a nonprofit education, referral and resource center that helps people through mental health and addiction challenges.
He lectures nationally on issues surrounding all types of addictions, grief-loss and separation, addictive relationships, co-dependency and its effect on families, as well as issues surrounding the adult child.  He holds weekly lectures, has recorded numerous CDs, and is author of several books including Relationships – The Gifts of Life; Learn to Value Your Childhood- Your History is Your Teacher; and My Spiritual Journey.
You can find The Starting Point's YouTube channel here.
---
Part of The Starting Point, Inc. of New Jersey Education Series.

---
---