Addiction
---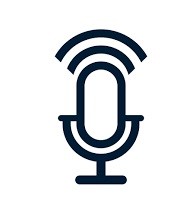 On Thursday, April 1, 2021, our Executive Director Loretta Depka was joined by the Executive Director of The Beacon Point Treatment Center, Joseph Curran. Like any other life-threatening disease, addiction requires serious and immediate treatment, but treatment for addiction isn't "one size fits all."  Joe points out that there are proven science-based solutions to addiction […]
Read More....
---
Starting Point Executive Director Loretta Depka is joined by practitioner Anne Cavaliere, MA, LPC as she discusses Eating Disorders. Eating disorders are serious and often fatal illnesses that are associated with severe disturbances in people's eating behaviors and related thoughts and emotions. There is a commonly held misconception that eating disorders are a lifestyle choice. […]
Read More....
---
Listen to one man's colorful journey of life through a gambling addiction. Starting Point Executive Director Loretta Depka was joined by revered (and recently deceased) practitioner CP Mirarchi III, LCADC as he discussed gambling and gaming addictions from his own experience, the connection to other addictions, and what family members can do to help. You […]
Read More....
---
Friends, With regards to the current crisis of opiate addiction, we are battling some frightening statistics: Almost one-third of all Medicare patients — nearly 12 million people — were prescribed opioid painkillers by their physicians in 2015. That same year, 2.7 million Americans over age 50 abused painkillers, meaning they took them for reasons or […]
Read More....
---
"The KISS Principle" By: Vince DiPasquale Some very special people taught me these messages of life. My Dad would always tell me as a child; "Relax, enjoy each moment, remember God in in charge. Don't be afraid to fall down then you will learn how to get up." So many teachers in my life always […]
Read More....
---