Relapse Prevention
---
A 12-Step Program for Family & Friends of Addicts When: Monday Nights 5:30 pm to 6:30 pm Where: Onsite at The Starting Point, Inc. of New Jersey Nar-Anon Family Groups are intended for those who know or have known a feeling of desperation concerning the addiction problem of someone very near to them.
Read More....
---
Anger management group for men that helps identify triggers, physical warning signs, while providing coping skills, ways to express emotions and more… Limited Space for 8 Week Course. Please register with Gary Dock at (856) 854-3155 Ext. 148 or go to www.wishingwellcommunity.com Start Date: TBD Mondays: 9AM to 10AM Wednesdays: 7PM – 8PM Cost: TBD; […]
Read More....
---
By Vince DiPasquale: Stay in the present – One day at a time. Repeat the 3rd Step Prayer: God, I offer myself to You – to build with me and to do with me as You will. Relieve me of the bondage of self, that I may better do Your will. Take away my difficulties, […]
Read More....
---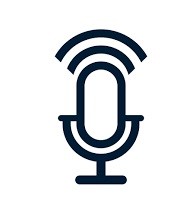 On Thursday, April 1, 2021, our Executive Director Loretta Depka was joined by the Executive Director of The Beacon Point Treatment Center, Joseph Curran. Like any other life-threatening disease, addiction requires serious and immediate treatment, but treatment for addiction isn't "one size fits all."  Joe points out that there are proven science-based solutions to addiction […]
Read More....
---
Listen to one man's colorful journey of life through a gambling addiction. Starting Point Executive Director Loretta Depka was joined by revered (and recently deceased) practitioner CP Mirarchi III, LCADC as he discussed gambling and gaming addictions from his own experience, the connection to other addictions, and what family members can do to help. You […]
Read More....
---
"Relationship with Self"          By: Vince DiPasquale Welcome to the very special month of May.  It's a time to renew our relationships with nature and with each other.  This is the month when many of us experience spring fever.  It's a time to shake off the cobwebs, get outside, and watch the flowers grow.  It's also […]
Read More....
---