Thought of the Month
---
By: Vince DiPasquale Welcome to the month of June, the beginning of summer. It's a time to relax, sit back and reflect on our lives. As I look back on my own life, I am grateful to so many people who have touched my life and made a difference. It began back in the forties. […]
Read More....
---
By: Vince DiPasquale              This month of April is a great example of one of the greatest ways in which nature teaches us our need to grieve. Remember, unless we allow ourselves to feel and experience the grieving process, we will never reach the beautiful gift of acceptance. One of the hardest realities is to […]
Read More....
---
By: Vincent DiPasquale As we enter the month of March, let's take the time to dedicate this month to the spirit of positive thinking. We spend too much time looking at what's wrong. This month is a time of transition from the cold of winter to the beauty of spring. Let us all examine our […]
Read More....
---
By: Vince DiPasquale The month of February is called the love month. We celebrate Valentine's Day and experience the last months of winter. Let's spend some time exploring the word "love." Like everything else in our society, we have taken the deeply spiritual nature of the word and commercialized it so that it exploits people. […]
Read More....
---
By: Vince DiPasquale Welcome to a brand new year – 2021! May God bless you and your family in the New Year. Take time to reflect on 2020 and try to see the lessons we've learned through our experiences. Even the negative experiences are our teachers. The Indian culture tells us to listen to Mother […]
Read More....
---
By Vince DiPasquale Well, we have reached the end of another year. We are given so much to think about during the month and there are so many ways to celebrate life. We have Hanukkah, Christmas, Kwanzaa, and New Year's Eve and Day; and within these holidays numerous ways to celebrate. The world comes alive […]
Read More....
---
By: Vince DiPasquale As we get ready to celebrate the wonderful month of Thanksgiving, we pause to reflect on three very special beautiful words: Gratitude, Acceptance, and Love. I consider these the most spiritual words in our language. Growth can only take place when we can develop the attitude of gratitude. Someone who views life […]
Read More....
---
by Vince DiPasquale October is the month to renew our relationship with our Creator, the God of our understanding. All of us are on a spiritual journey. We already know our Creator, but on the journey of life our ego (Ease God Out) conflicts with our spirit so we have to continue to rediscover the […]
Read More....
---
By: Vince DiPasquale In growing up as a small child, my Dad had some powerful lessons he tried to teach me that I'm finally beginning to understand. He used to say, 'Have patience, little boy." "Relax, take your time and enjoy the little things of life. Remember that everything happens in God's time, not ours." […]
Read More....
---
By: Vince DiPasquale August is a time to kick back and reflect. We have all been through so much these past months. A friend of mine put together some quotes of mine from the lectures I do. I would like to share them with you as food for thought. Look at people the way they […]
Read More....
---
By: Vince DiPasquale The month of July teaches us the lessons of freedom. To be truly free we need to spend time learning to live in the spirit of awe and acceptance. In these two simple words we learn the special secret life. We have been given the gift of life from our Creator. When […]
Read More....
---
By: Vince DiPasquale As we begin the gateway into the summer months, we are asked to look at the difference between having trust in the process and controlling the process. Life is a journey which we are asked by a Higher Power to go on. Our Higher Power knows that each one of us has […]
Read More....
---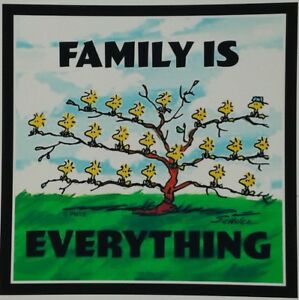 By Vince DiPasquale "All growth takes place in a family system." We are not islands. Each of us is a book in the process of being written. Whenever we come to gather and share our story, we learn and grow from each other. Do not hide your gifts and talents, as they need to be […]
Read More....
---
By Vince DiPasquale The most beautiful definition of spirituality is to awaken and discover the message of life. The Higher Power has created each of us and gives us the gift of life. The purpose of life is to discover who you are in conjunction with God's creation. One of the greatest gifts I received […]
Read More....
---
"March Madness" By: Vincent DiPasquale This title has been given to the month of March because of the NCAA Basketball Tournament. Yet as I reflect on the title of madness what I think of is the spirit and energy of change. To many of us it can be madness. We don't realize how we have […]
Read More....
---