To reserve your spot, download and print the event form* here, then email the completed form to ldepka@startingpoint.org . Alternately, please call Loretta at 856-854-3155 Ext 179 should you have any questions.
(*To download a free PDF viewer for your computer or mobile device, click here.)
Buy Tickets and Sponsorships Here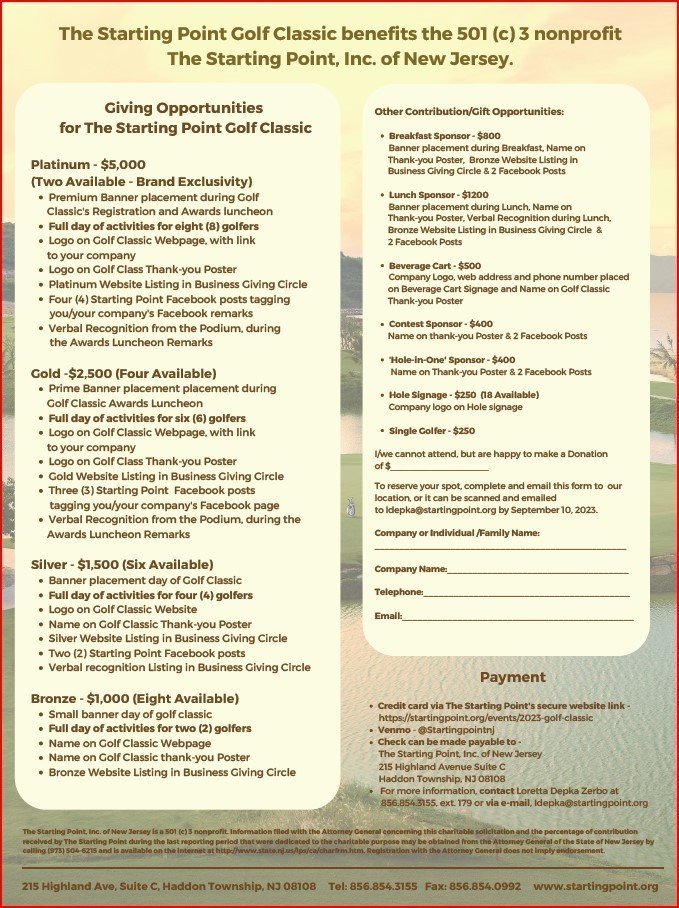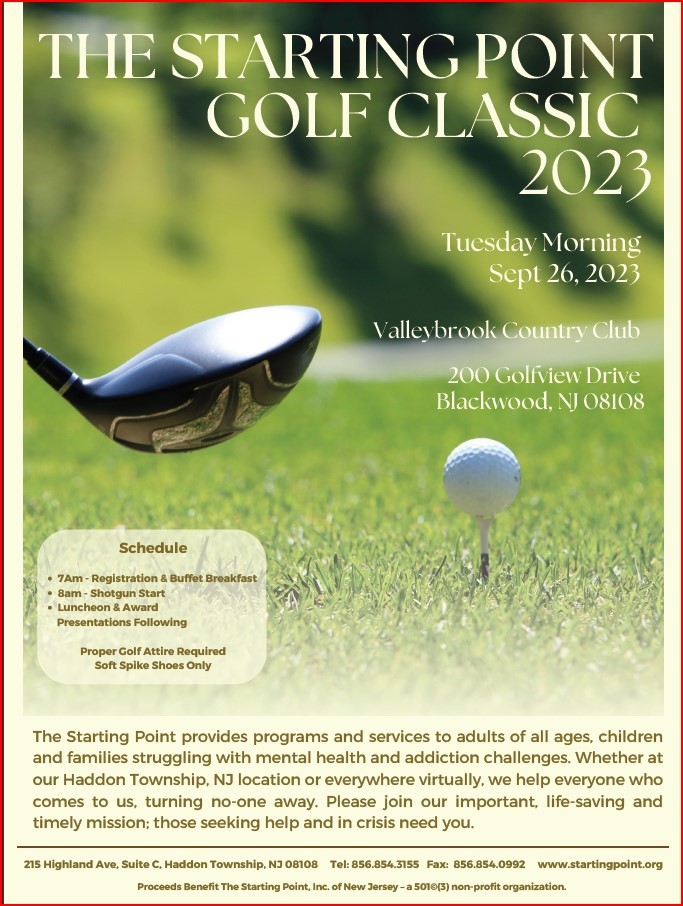 ---
Venue Phone: (856) 227-3171
Venue Website: https://www.valleybrookgolf.com/
Address: 200 Golfview Dr, Blackwood, New Jersey, 08012
Ron Jaworski's Valleybrook Country Club
The golf course at Valleybrook has been voted the best public course in South Jersey by readers of the Courier Post and it is easy to see why. Its impeccable condition is a reflection of Ron Jaworski's dedication to excellence and his devotion to making sure that time spent golfing is all about the experience.
The course is a classic design that includes a mix of flat and hilly terrain as well as lush teeing greens and tight fairways. Water comes in to play nine times throughout the round and golfers will find that the challenging elevation changes make proper club selection off the tee and to the green a "must" in order to score well.
In addition to challenging and rewarding play, the course offers some truly stunning panoramic views and beautiful scenery. No matter who you are or what your style of play, Valleybrook has something to offer you on course. Come let us show you how great a round of golf can be!