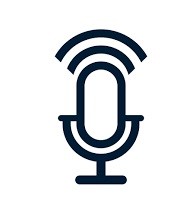 Ambiguous loss is a kind of loss that occurs without closure or clear understanding, and can make the grieving process challenging. Sometimes it can be related to a person, sometimes it's related to an experience. This past year has been unlike any other and many of us experienced a loss that felt different. Whether we lost a loved one and were unable to attend a memorial service, or missed the ability to meet with family and friends and daily routines we'd never think we'd miss, living in the unknown can be emotionally draining and unsatisfying.
Pat Obst, MSW, LCSW, discussed this different kind of loss, what makes it different from other forms of loss, symptoms, and how we can learn to build resilience and acceptance in this podcast.
Over the past 20 years Pat has managed a thriving private practice as a therapist and life coach, working with adults and couples. Her area of specialization is in grief and loss therapy, with particular expertise in working with parents who have lost children. Pat has presented lectures and workshops at The Starting Point on topics of grief and loss, and embracing self-empowerment. For three years Pat was the co founder of Afterwards, LLC, a program designed for those 1-5 years out from a significant loss who want to re-build their lives.
You can find The Starting Point's new YouTube channel here.