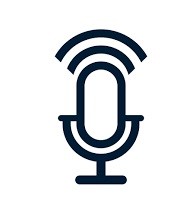 The selfless compassion and empathy shown by healthcare, emergency and animal providers can prove to be physically, mentally, and emotionally costly. People (usually medical workers) face compassion fatigue as a result of an extended period of exposure to the pain, trauma or distress of their patients or clients. This chronic stress can negatively impact their own mental and physical health, as well as their relationships with loved ones, and the people and animals in their care.
Barbara Faracchio, MS, LPC, LCADC, discussed the signs of compassion fatigue, who it typically affects, the challenges brought on by exposure to long-term distress, and strategies for dealing with compassion fatigue in this podcast.
Barbara is a Licensed Professional Counselor in New Jersey and Pennsylvania, and a Licensed Drug and Alcohol Counselor in New Jersey.  Barbara practices trauma-informed counseling and has experience working with clients who are in recovery, survivors of childhood sexual and physical abuse, codependency, dysfunctional family systems, compassion fatigue, grief and loss, anxiety and relationship conflicts.
You can find The Starting Point's YouTube channel here.