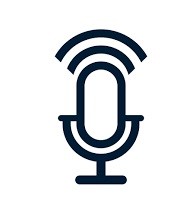 Setting goals, journaling, guided discovery, positive thinking . . . these are all concepts connected to a kind of treatment approach called Cognitive Behavioral Therapy (CBT.)  CBT explores emotions, thoughts and your own personal behavioral patterns and re-frames them in a more positive way.
Melissa Yaeger, MA, EDS, LPC, a practitioner based at The Starting Point, spoke about how CBT differs from other therapeutic approaches.
Melissa works with adolescents and adults with depression, anxiety, self-harm, eating disorders, substance abuse, personality disorders, recovery from physical/emotional abuse and the processing of grief. She uses a number of therapeutic approaches, but her primary approach is client-centered therapy. Her empathetic, compassionate, and healing environment strives to help her clients work through challenging situations to achieve their goals.

Melissa is a Licensed Professional Counselor, Educational Specialist, and holds a Master's in Clinical Mental Health Counseling. More information about Melissa can be found on her practitioner profile at https://startingpoint.org/practitioner/melissa-yaeger-2/
You can find The Starting Point's YouTube channel here.
---
Part of The Starting Point, Inc. of New Jersey Education Series.

---