Recovery
---
In Part III of the "Doing Grief Well" series, Pat Obst, LCSW, MSW and Loretta Depka, Executive Director continued their discussions on the complex process of grieving. You can find The Starting Point's YouTube channel here. As an aid to further explore this important topic, check out "64 Tips for Coping with Grief at the […]
Read More....
---
"When we learn to do grief well, we can journey through our grieving, find healing and move toward re-creating our lives after loss." Executive Director Loretta Depka  was Joined by practitioner  Pat Obst, LCSW, MSW as they discussed grief, loss, and helpful methods for dealing with these life challenges. For more info regarding Pat Obst, […]
Read More....
---
Excerpt from "Until Today!" by Iyanla Vanzant I open my heart and mind to be aware…how my ABC's will lift my spirit. Almighty Creator of the Universe; Beloved Father, Mother, God; Create in me a clean heart this day. Deliver me from the limitations of the ego. Exalt Your presence in my mind. Forgive all […]
Read More....
---
By: Vince DiPasquale July is the month of independence. It is a time to reflect on all the gifts we've been given. We spend time celebrating the 4th of July. It's a time to play, pray, and thank God for our greatest gift: freedom. It's funny, but so many people think to be free means […]
Read More....
---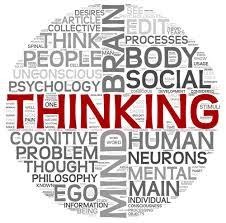 Setting goals, journaling, guided discovery, positive thinking . . . these are all concepts connected to a kind of treatment approach called Cognitive Behavioral Therapy (CBT.)  CBT explores emotions, thoughts and your own personal behavioral patterns and re-frames them in a more positive way. Melissa Yaeger, MA, EDS, LPC, a practitioner based at The Starting […]
Read More....
---
To forgive, or just forget? You've been fired; your partner has cheated on you; someone cut you off in traffic; you were abused by someone in your past.  These situations can leave you feeling hurt, angry, and wanting nothing but revenge.  How can you forgive when you have been wronged?  Why should you?  What if […]
Read More....
---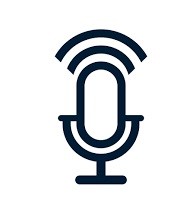 On Thursday, April 1, 2021, our Executive Director Loretta Depka was joined by the Executive Director of The Beacon Point Treatment Center, Joseph Curran. Like any other life-threatening disease, addiction requires serious and immediate treatment, but treatment for addiction isn't "one size fits all."  Joe points out that there are proven science-based solutions to addiction […]
Read More....
---
Starting Point Executive Director Loretta Depka is joined by practitioner Anna Marie Hrivnak, M.Ed.  as she discusses Isolation.  During these challenging times, most of us have experienced some form of isolation.  Anna Marie discussed how times of isolation can also bring with it an inner wisdom of healing and strength we didn't know we had.  Anna […]
Read More....
---
By: Vincent DiPasquale As we enter the month of March, let's take the time to dedicate this month to the spirit of positive thinking. We spend too much time looking at what's wrong. This month is a time of transition from the cold of winter to the beauty of spring. Let us all examine our […]
Read More....
---
Starting Point Executive Director Loretta Depka is joined by practitioner Anne Cavaliere, MA, LPC as she discusses Eating Disorders. Eating disorders are serious and often fatal illnesses that are associated with severe disturbances in people's eating behaviors and related thoughts and emotions. There is a commonly held misconception that eating disorders are a lifestyle choice. […]
Read More....
---
Listen to one man's colorful journey of life through a gambling addiction. Starting Point Executive Director Loretta Depka was joined by revered (and recently deceased) practitioner CP Mirarchi III, LCADC as he discussed gambling and gaming addictions from his own experience, the connection to other addictions, and what family members can do to help. You […]
Read More....
---
by Vince DiPasquale October is the month to renew our relationship with our Creator, the God of our understanding. All of us are on a spiritual journey. We already know our Creator, but on the journey of life our ego (Ease God Out) conflicts with our spirit so we have to continue to rediscover the […]
Read More....
---
By: Vince DiPasquale August is a time to kick back and reflect. We have all been through so much these past months. A friend of mine put together some quotes of mine from the lectures I do. I would like to share them with you as food for thought. Look at people the way they […]
Read More....
---
By: Vince DiPasquale As we begin the gateway into the summer months, we are asked to look at the difference between having trust in the process and controlling the process. Life is a journey which we are asked by a Higher Power to go on. Our Higher Power knows that each one of us has […]
Read More....
---
I'd like to share some thoughts from my meditation book, "The Language of Letting Go: Accepting Change": The winds of change blow through life; sometimes gently, and, at times, like a tropical storm. Gives us a time to adjust to a new way of living, to get our balance, time to catch our breath. Sometimes […]
Read More....
---