Personal Growth
---
By: Vince DiPasquale The month of February is called the love month. We celebrate Valentine's Day and experience the last months of winter. Let's spend some time exploring the word "love." Like everything else in our society, we have taken the deeply spiritual nature of the word and commercialized it so that it exploits people. […]
Read More....
---
By Patricia Obst, MSW, LCSW There are some journeys that we get excited about going on.  The journey of a cross country vacation, so invigorating and full of adventure; the journey through college toward the goal of a career; or the journey of a new relationship with a significant other filled with all of its […]
Read More....
---
By: Vince DiPasquale Welcome to a brand new year – 2021! May God bless you and your family in the New Year. Take time to reflect on 2020 and try to see the lessons we've learned through our experiences. Even the negative experiences are our teachers. The Indian culture tells us to listen to Mother […]
Read More....
---
By Vince DiPasquale Well, we have reached the end of another year. We are given so much to think about during the month and there are so many ways to celebrate life. We have Hanukkah, Christmas, Kwanzaa, and New Year's Eve and Day; and within these holidays numerous ways to celebrate. The world comes alive […]
Read More....
---
By: Vince DiPasquale As we get ready to celebrate the wonderful month of Thanksgiving, we pause to reflect on three very special beautiful words: Gratitude, Acceptance, and Love. I consider these the most spiritual words in our language. Growth can only take place when we can develop the attitude of gratitude. Someone who views life […]
Read More....
---
by Vince DiPasquale October is the month to renew our relationship with our Creator, the God of our understanding. All of us are on a spiritual journey. We already know our Creator, but on the journey of life our ego (Ease God Out) conflicts with our spirit so we have to continue to rediscover the […]
Read More....
---
Below are the pertinent details about how-to access the virtual meetings for the Monday evening CoDA group: Day:  Every week on Mondays at Meeting link: https://us02web.zoom.us/j/82495696099?pwd=ZEYyL1NFaE5JaTJtNEdjZngxYjZGQT09 Meeting ID: 824 9569 6099 Passcode: 800627
Read More....
---
By: Vince DiPasquale In growing up as a small child, my Dad had some powerful lessons he tried to teach me that I'm finally beginning to understand. He used to say, 'Have patience, little boy." "Relax, take your time and enjoy the little things of life. Remember that everything happens in God's time, not ours." […]
Read More....
---
By: Vince DiPasquale August is a time to kick back and reflect. We have all been through so much these past months. A friend of mine put together some quotes of mine from the lectures I do. I would like to share them with you as food for thought. Look at people the way they […]
Read More....
---
By: Vince DiPasquale The month of July teaches us the lessons of freedom. To be truly free we need to spend time learning to live in the spirit of awe and acceptance. In these two simple words we learn the special secret life. We have been given the gift of life from our Creator. When […]
Read More....
---
Meeting Update: Meeting has gone virtual. If interested in participating in the virtual meeting, please contact Kim at 856-341-4252. (Emotions Anonymous (EA) is a twelve-step program for recovery from mental and emotional illness.)
Read More....
---
Topic: ACIM* Zoom Meeting (*A Course in Miracles (also referred to as ACIM or the Course) is a recovery group utilizing peer support and a 1976 book containing a curriculum which claims to assist its readers in achieving spiritual transformation.) Time: Wednesday @ 06:30 PM Eastern Time (US and Canada)   Every week on Wednesday […]
Read More....
---
By: Vince DiPasquale As we begin the gateway into the summer months, we are asked to look at the difference between having trust in the process and controlling the process. Life is a journey which we are asked by a Higher Power to go on. Our Higher Power knows that each one of us has […]
Read More....
---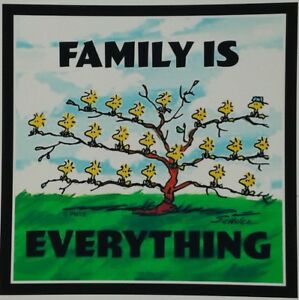 By Vince DiPasquale "All growth takes place in a family system." We are not islands. Each of us is a book in the process of being written. Whenever we come to gather and share our story, we learn and grow from each other. Do not hide your gifts and talents, as they need to be […]
Read More....
---
By Vince DiPasquale The most beautiful definition of spirituality is to awaken and discover the message of life. The Higher Power has created each of us and gives us the gift of life. The purpose of life is to discover who you are in conjunction with God's creation. One of the greatest gifts I received […]
Read More....
---