Inner Child
---
By Vince DiPasquale Well, we have reached the end of another year. We are given so much to think about during the month and there are so many ways to celebrate life. We have Hanukkah, Christmas, Kwanzaa, and New Year's Eve and Day; and within these holidays numerous ways to celebrate. The world comes alive […]
Read More....
---
by Vince DiPasquale October is the month to renew our relationship with our Creator, the God of our understanding. All of us are on a spiritual journey. We already know our Creator, but on the journey of life our ego (Ease God Out) conflicts with our spirit so we have to continue to rediscover the […]
Read More....
---
By: Vince DiPasquale August is a time to kick back and reflect. We have all been through so much these past months. A friend of mine put together some quotes of mine from the lectures I do. I would like to share them with you as food for thought. Look at people the way they […]
Read More....
---
By: Vince DiPasquale The month of July teaches us the lessons of freedom. To be truly free we need to spend time learning to live in the spirit of awe and acceptance. In these two simple words we learn the special secret life. We have been given the gift of life from our Creator. When […]
Read More....
---
By: Vince DiPasquale As we begin the gateway into the summer months, we are asked to look at the difference between having trust in the process and controlling the process. Life is a journey which we are asked by a Higher Power to go on. Our Higher Power knows that each one of us has […]
Read More....
---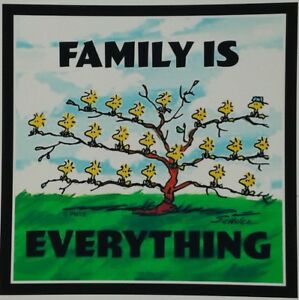 By Vince DiPasquale "All growth takes place in a family system." We are not islands. Each of us is a book in the process of being written. Whenever we come to gather and share our story, we learn and grow from each other. Do not hide your gifts and talents, as they need to be […]
Read More....
---
By Vince DiPasquale The most beautiful definition of spirituality is to awaken and discover the message of life. The Higher Power has created each of us and gives us the gift of life. The purpose of life is to discover who you are in conjunction with God's creation. One of the greatest gifts I received […]
Read More....
---
I'd like to share some thoughts from my meditation book, Meditations with Native American Elders: the Four Seasons. The manner in which we walk through life is each person's responsibility, and we should remember this with each new sunrise. We should carry a vision of God's will in every area of life. One day at […]
Read More....
---
"March Madness" By: Vincent DiPasquale This title has been given to the month of March because of the NCAA Basketball Tournament. Yet as I reflect on the title of madness what I think of is the spirit and energy of change. To many of us it can be madness. We don't realize how we have […]
Read More....
---
"The Spirit of Gratitude & Humility" By: Vince DiPasquale As you travel to all parts of this country, from the hustle and craziness of our cities to the wilderness of the mountains, we all have one thing in common. Each day that we awaken we are given the gift of life. We need to try […]
Read More....
---
By: Vince DiPasquale What a season! Not only is it the end of the year but it is filled with dates to celebrate. It's a time of the year when we feel a different kind of spirit. A time of generosity, caring and sharing which we were taught to do year round. It's a time […]
Read More....
---
"The Recovery Prayer" By: Vince DiPasquale One of the most beautiful prayers comes from the Big Book of Alcoholics Anonymous: "Thank you for keeping me straight yesterday. Please help me stay straight today. For the next twenty-four hours, I pray for knowledge of Your will for me only, and the power to carry that through. […]
Read More....
---
"The Lazy Days of Summer" By: Vince DiPasquale We are now entering the one month of the year when the world seems to stop and we can smell the roses. Often, Mother Nature makes this the warmest month of the year. Maybe it's about time we pay attention to good old Mother Nature. We all […]
Read More....
---
"Yesterday, Today and Tomorrow" By Vince DiPasquale The month of July is always dedicated to the theme of freedom and responsibility. Freedom is something we all take for granted to enjoy but really involves work and responsibility. Our 12 Step Program is the most spiritual formula to help us achieve serenity and peace. So many […]
Read More....
---
"No Pain, No Gain" By: Vince DiPasquale "April showers bring May flowers"; "No pain, no gain"; "Struggle is part of life"; "In each life a little rain must fall"; clichés that teach us the basic lesson of life. We have to work and invest in everything life offers that is worthwhile. We are asked each […]
Read More....
---