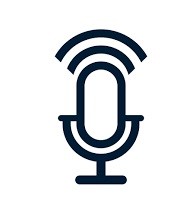 On Thursday, January 28, 2021, our Executive Director Loretta Depka Zerbo joined Starting Point practitioner, Pat Obst, MSW, LCSW, to discuss Myths and Misconceptions about Grief. The recorded podcast is now available on The Starting Point's new YouTube channel. You can jump directly to the podcast from here. 
Over the past 20 years Pat has managed a thriving private practice as a therapist and life coach, working with adults and couples. Her area of specialization is in grief and loss therapy, with particular expertise in working with parents who have lost children. Pat has presented lectures and workshops at The Starting Point on topics of grief and loss, and embracing self-empowerment. Currently she is co-founder and co-facilitator of Afterwards, LLC, a program designed for those 1-5 years out from a significant loss who want to re-build their lives.
More information about Pat can be found on her practitioner profile.
---

Part of The Starting Point, Inc. of New Jersey Education Series.