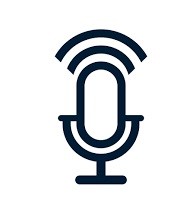 Starting Point Executive Director Loretta Depka Zerbo is joined by practitioner Anna Marie Hrivnak, M.Ed.  as she discusses Isolation.  During these challenging times, most of us have experienced some form of isolation.  Anna Marie discussed how times of isolation can also bring with it an inner wisdom of healing and strength we didn't know we had.  Anna Marie shares her 3 steps to finding comfort during lonely times.
Anna Marie is a practitioner focusing on the integration of body, mind, and spirit.  Working with individuals in private and group sessions, her work fosters a foundation for peace and tranquility to the mind, strength to the physical body, along with hope and courage to the wounded spirit. Sessions focus on the recovery process in a way that promotes a balance of emotional honesty and responsibility providing clients with a framework for a healthier lifestyle.  With a strong belief in the power of internal wisdom, she nurtures and encourages clients to journey through the transformational phases of their lives in a way that supports and builds their integrity of spirit.
More information about Anna Marie can be found on her practitioner profile.
You can find The Starting Point's YouTube Channel here.