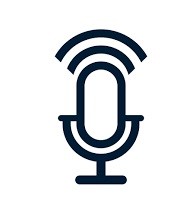 On Thursday, April 15, 2021, our Executive Director Loretta Depka Zerbo was joined by Starting Point practitioner Erik Jervis, MSW, LSW.
Eric and Loretta discussed the importance of socialization (for all ages) as society, slowly, gets back to some type of normalcy. Erik explained why it's important to socialize (especially for kids, teens and young adults in college,) the current anxiety that stems from COVID, and how to address it.
Erik works with children, adolescents, and adults who are seeking help with issues such as self-esteem, anxiety, sexuality, recovery from trauma, codependency, relationship issues and feeling stuck in life. He offers his services in individual and family sessions, implementing various therapeutic approaches catered to the client's needs. He is committed to providing a safe and supportive environment for his clients and is interested in working with vulnerable populations.
A replay of this program is now available on The Starting Point's YouTube channel. You can find The Starting Point's YouTube Channel here.
---
Part of The Starting Point, Inc. of New Jersey Education Series.

---