join us at the Starting Point 5k Race And Fun Walk With Vince Proceeds benefit The Starting Point, Inc. of New Jersey (A 501 (c) 3 nonprofit organization) Date\Time: Saturday, April 14, 2018, 8:30 am Start/Registration at 7:30 am Location: Jack Curtis Stadium at Cooper River Park, 5300 N Park Dr, Pennsauken Township, NJ 08109 Contact […]
Read More....
---
By Vince DiPasquale Welcome to a very special month, one which highlights the theme of love. In the month of February, we celebrate Valentine's Day. The world looks at the word "love" in a strange way. Cards, flowers, and candy are sold and, like everything else, the day has been turned into a business. Let's take […]
Read More....
---
The Codependency/ACOA Recovery Group is a vital step for anyone who has lived with addiction, dysfunction, neglect or abuse. These situations often inflict wounds that can undermine positive feelings about ourselves and our relationships. Click here for to view or download the pdf.
Read More....
---
What Leads You There and How to Get Back This is NOT your typical "anger management" class. General coping techniques can be useful, but anger is personal. Gaining insight into your own anger is the way to neutralize it. Join us for a 6 week work-shop where you will learn about: 1) Anger Distortions 2) […]
Read More....
---
Are you one of those people who makes multiple New Year's resolutions and then find yourself failing on them, perhaps as soon as January 2? If so, perhaps a different approach is in order. Here are some thoughts to consider: 1: Why the need to start our resolutions on January 1? Starting a new year […]
Read More....
---
SURRENDER & POWERLESSNESS          By:  Vincent DiPasquale God, our creator, gives us two special gifts ~ struggle and pain that help us to become open to our own powerlessness and to surrender to the lessons of life.  We are on a journey that involves struggle and growing pains.  At the moment of […]
Read More....
---
"The Gifts Of The Child" (By: Vince DiPasquale) Welcome to the month of December, the month of the child. Let's take time to meditate this month on the simplicity of our inner child. At the moment of our birth we were pure of spirit and connected to the Source of all life. Things were not […]
Read More....
---
Many of us may spend considerable time to strive, accomplish, and achieve. This may be especially true for those of us who have come from some type of dysfunctional system. The desire—maybe even need—for us to be recognized and valued by someone for something usually provides ample fuel to propel us to even more and greater […]
Read More....
---
"Willingness, Humility & Gratitude" By: Vince DiPasquale Each morning begins a new day.  Let us kneel before God, our creator and look at the earth and begin each day with a spirit of humility, knowing that we are a part of God's new day.  As we enter the month of November and the earth goes […]
Read More....
---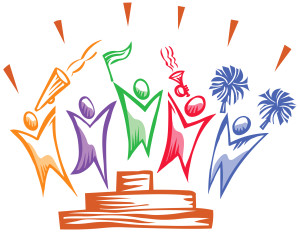 This month marks The Starting Point's 40th anniversary! While the poodle skirt, saddle shoes, and Brylcreem certainly predate the beginning of The Starting Point, we'll still be celebrating in style with Jerry Blavat—The Geator With The Heater—on Sunday, October 29, from 2-6pm at Auletto's Catering in Almonesson (near Deptford Mall). This will not be your ordinary, […]
Read More....
---