Codependency, Food, and Addiction What is codependency and why is it such a problem? How does codependency affect my life choices, and my recovery from food and other addictions? How does codependency keep me from creating the life I want? Presented By: Vincent DiPasquale, MA and H. Theresa Wright, MS, RD, LDN. Join these two […]
Read More....
---
Hi Family, It is with much gratitude, humility and love that I say a special thank you for all the expressions of love for my 80th birthday. This was a five day birthday party! Between Zoom parties, Facebook, and some neat surprises from our director, Loretta & staff, it was great! A special thank you […]
Read More....
---
To the entire Starting Point Family, We miss you and hope that you are well and remaining safe.  We look forward to the day we can all be under the same roof, but, until then, Vince has volunteered to do LIVE ZOOM Lecture services beginning Wednesday, April 15th.  He will be doing it both Noon […]
Read More....
---
Topic: ACIM* Zoom Meeting (*A Course in Miracles (also referred to as ACIM or the Course) is a recovery group utilizing peer support and a 1976 book containing a curriculum which claims to assist its readers in achieving spiritual transformation.) Time: Wednesday @ 06:30 PM Eastern Time (US and Canada)   Every week on Wednesday […]
Read More....
---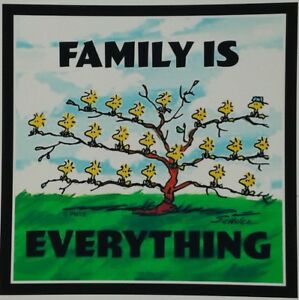 By Vince DiPasquale "All growth takes place in a family system." We are not islands. Each of us is a book in the process of being written. Whenever we come to gather and share our story, we learn and grow from each other. Do not hide your gifts and talents, as they need to be […]
Read More....
---
To attend this online LOA (Zoom) workshop, RSVP at https://www.meetup.com/lawofattraction-477/events/269014022/ If you are not already registered for Meetup.com, or for the "So. New Jersey Law of Attraction Meetup", you will be asked to do so this one time. There is no charge to register. Once you have RSVP'd, you will see the link for this […]
Read More....
---
We are all spiraling in raw grief right now. We have all just experienced a sudden death – the end of life as we knew it. We're feeling shock, confusion, worry/fear, sadness, anger, hopelessness and even guilt. All of these emotions are very normal in grief. But first – "do no harm." In other words, […]
Read More....
---
Hello All – I hope everyone is staying well both physically and mentally. Hopefully you are all settling in to this new normal of physical distancing and staying at home. These are trying times when anxiety can take hold. It's important that we don't stay immersed in it for too long. Yes, we need to […]
Read More....
---
By Vince DiPasquale The most beautiful definition of spirituality is to awaken and discover the message of life. The Higher Power has created each of us and gives us the gift of life. The purpose of life is to discover who you are in conjunction with God's creation. One of the greatest gifts I received […]
Read More....
---
Topic: CoDA* Zoom Meeting (*Co-Dependents Anonymous (CoDA) is a twelve-step program for people who share a common desire to develop functional and healthy relationships.) Time: Apr 27, 2020 07:30 PM Eastern Time (US and Canada)   Every week on Mon, until Jun 8, 2020, 7 occurrence(s) Apr 27, 2020 07:30 PM May 4, 2020 07:30 […]
Read More....
---
Meeting Update: Meeting has gone virtual. If interested in participating in the virtual meeting, please contact Kim at 856-341-4252. (Emotions Anonymous (EA) is a twelve-step program for recovery from mental and emotional illness.)
Read More....
---
I'd like to share some thoughts from my meditation book, "The Language of Letting Go: Accepting Change": The winds of change blow through life; sometimes gently, and, at times, like a tropical storm. Gives us a time to adjust to a new way of living, to get our balance, time to catch our breath. Sometimes […]
Read More....
---
Good Morning Vince, Being quarantined at home has brought up many feelings and thoughts about my life. In the beginning I felt like a caged animal. As you know, I crave direct personal contact with other people. I always would judge other people who were satisfied being alone, as if they must have a defect. […]
Read More....
---
I would like to share some thoughts from my meditation book, "Meditations with Native American Elders: The Four Seasons." "People think other things are more important than prayer, but they are mistaken." The Elders tell us that the most important thing we can do each day is to pray. If we face indecision or anxiety […]
Read More....
---
Dear friends and family, I hope all of you are well and taking all of the appropriate precautions during very challenging time. It remains our goal to be here for our clients, practitioners, staff, and The entire Starting Point family. Starting Friday March 20th, The Starting Point embraced the new world of "virtual participation" and […]
Read More....
---
As the ongoing Coronavirus crisis continues to unfold, most (if not all) of our practitioners have now embraced "virtual," web or phone-based practice models. Please feel free to reach out to your practitioner(s) using the contact info on their practitioner profile found at https://startingpoint.org/practitioners/ or call the Front Desk at 856-854-3155, Ext 0. Our receptionists […]
Read More....
---