Message for today (from Vince D.)
March 17, 2020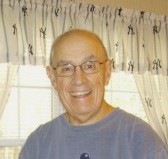 Let's take time each day to pray for God's grace and guidance.
Dear God, thank You for the gift of life. We are facing a powerful new reality. Help us as we adjust to a new lifestyle. Give us the gift of patience and love. Help us to be open to the spirit of change. Teach us – with a spirit of gratitude and humility – to be open to the lessons that this crisis will teach us.
Only a spirit of faith and grace are the gifts that will guide us through this trial. Help us to try to live in a spirit of acceptance and sharing our prayers and love to others. Give us strength and hope as we do our best to live each day in prayer, knowing that you are our guide. We ask this in Your Name. Amen.
Sending prayers and love to all.
May God bless and guide us on our journey today and every day.
Vince D
Posted in Blog, Community, Spirituality, Well Being |
Search Our Website
Categories
*NEWS UPDATE: The Starting Point has gone "virtual"
The Starting Point is not closing; rather, we have embraced the brave new world of "virtual reality" and social distancing due to the Covid-19 pandemic. Click on the graphic above for more details.
Upcoming "Virtual" Calendar Events
Archives