Take Time to Enjoy Your Achievements
November 2, 2017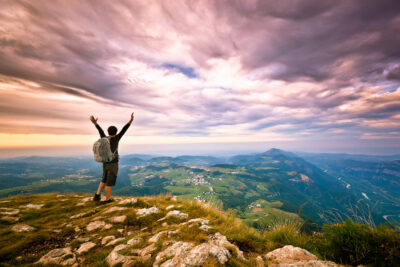 Many of us may spend considerable time to strive, accomplish, and achieve. This may be especially true for those of us who have come from some type of dysfunctional system. The desire—maybe even need—for us to be recognized and valued by someone for something usually provides ample fuel to propel us to even more and greater accomplishments. Of course, working towards attaining goals, in and over itself, is not bad, but after reaching a goal I think it is healthy for us to take some time to enjoy what it is that we have attained.
This thought came to mind this last Sunday while I was at The Starting Point's 40th Anniversary Dance. There have been considerable effort, energy, and sacrifice over the years by many people who have contributed to the success of The Starting Point these past 40 years, its founder, Vincent DiPasquale, of course, being chief among them. But before we here at The Starting Point begin planning for the next fiscal year and possibly worrying about potential budget shortfalls, it was time this past Sunday to enjoy what The Starting Point had already become. There was dancing, laughter, eating, and conversation. We had fun!
I recommend that before you move on to the next item on your "to do" list, take some time to appreciate where you have already traveled. Doesn't it seem appropriate for the mountain climber to stop periodically to just enjoy the view?
Allie F. Miller, M.A., L.M.F.T.
Executive Director
Posted in Blog |
Search Our Website
Categories
*NEWS UPDATE: The Starting Point has gone "virtual"
The Starting Point is not closing; rather, we have embraced the brave new world of "virtual reality" and social distancing due to the Covid-19 pandemic. Click on the graphic above for more details.
Upcoming "Virtual" Calendar Events
Archives