Vince's October Series ~ Relationships ~ The Gifts Of Life
THE STARTING POINT WEEKLY LECTURE SERIES – OCTOBER 2020
Day(s): Wednesdays 12 noon and 7pm
Cost:  Free
Zoom information for the series:
Wednesdays 12PM:
https://us02web.zoom.us/j/84817848874
Meeting ID: 848 1784 8874
———————————————-
Wednesdays 7PM:
https://us02web.zoom.us/j/89253761873
Meeting ID: 892 5376 1873
Topics:  October
-7      What is an Addictive Relationship?
-14    How to Have a Healthy Relationship with Self
-21    How to Have a Healthy Relationship with Others
-28    Relationships & Sexuality
The most important relationship is the one you have with yourself. Yet most of us don't know how to have healthy relationships because no one ever taught us.
In this Relationships series, Vince DiPasquale will discuss the importance of developing a healthy relationship with yourself, how to set boundaries, and the steps to building intimacy and trust.
Cornerstones of the program…
Different types of relationships and supports

Characteristics of a healthy relationship

Themes such as co-dependency, addiction, self-care and the Laws of Attraction.
You are the primary investment in your life. Please join us for this weekly lecture series and discover and celebrate the most important relationship you have: with yourself. All are welcome
---
**This series is based on Vince DiPasquale's book Relationships The Gifts of Life, which is available for purchase from The Starting Point for $10.** 
---
About Vince DiPasquale, MA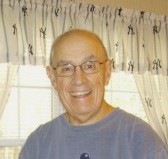 Vince is a noted lecturer and educator in the Delaware Valley who has been active in the field of addiction since 1977. He is the founder of The Starting Point, Inc. of New Jersey, an outpatient counseling, referral and education center specializing in the areas of dependencies and mental wellness. While sharing his own spiritual and emotional growth, he guides his listeners in increasing their self-esteem and allowing old fears and behaviors to make way for a new and fulfilling lifestyle.
He lectures on issues surrounding all types of addictions, grief-loss and separation, addictive relationships, co-dependency and its effect on families, as well as issues surrounding the adult child.  He has recorded numerous CDs, and is author of several books including Relationships – The Gifts of Life; Learn to Value Your Childhood- Your History is Your Teacher; and My Spiritual Journey.
To support our free lectures and other educational programming, please visit https://startingpoint.org/donations/ 
Part of The Starting Point, Inc. of New Jersey Education Series | www.startingpoint.org