Thoughts for October from the Director's desk
October 23, 2017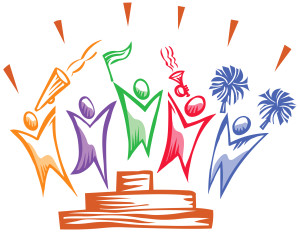 This month marks The Starting Point's 40th anniversary! While the poodle skirt, saddle shoes, and Brylcreem certainly predate the beginning of The Starting Point, we'll still be celebrating in style with Jerry Blavat—The Geator With The Heater—on Sunday, October 29, from 2-6pm at Auletto's Catering in Almonesson (near Deptford Mall). This will not be your ordinary, run-of-the-mill dance. This will be a celebration!  The event will include hors d'oeuvres, raffle prizes, dancing, and an appearance by one of the most well-known, entertaining Philadelphia celebrities, Jerry Blavat. Come to partake in the fun and merriment! By being part of this Anniversary Dance, you will help to recognize and honor Starting Point and the thousands of people that the organization has helped over these past 40 years—and continues to help today.
If you wish to be a part of this celebration—and we certainly hope you do, you can participate in a number of ways: buy a ticket to attend this gala event ($50 in advance, $60 at the door); become a sponsor; purchase an ad in the program book; or have your name listed as "Patron" for a mere $10. Additional information about any of these options can be found here. You can also call the front desk of The Starting Point (856.854.3155 Ext. 0) or stop in. Loretta Depka, our Administrator, will also be very happy to answer any questions you might have and can be reached at Ext. 179 (or ldepka@startingpoint.org).
We're looking forward to seeing you there!!
Allie F. Miller, LMFT
Executive Director
Search Our Website
Categories
*NEWS UPDATE: The Starting Point has gone "virtual"
The Starting Point is not closing; rather, we have embraced the brave new world of "virtual reality" and social distancing due to the Covid-19 pandemic. Click on the graphic above for more details.
Upcoming "Virtual" Calendar Events
Archives