Tag Archives:
Recovery
---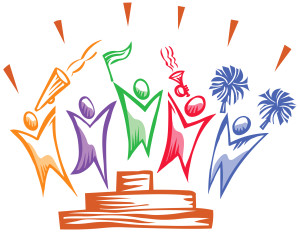 WHAT: Join us for The Starting Point's 42nd Anniversary Breakfast!!
WHERE: Adelphia Restaurant, 1750 Clements Bridge Road, Deptford, NJ. For directions, click here and a separate browser window will open for Google Maps.
WHEN: Sunday, October 27, 9AM-12pm
COST: $30 Per Ticket before the event or $35 at the door. Click here to purchase tickets securely and safely using our dedicated payment portal.
MORE INFO: Keynote Speaker: Gary Hendler, Radio Host of WWDB-AM's "Clean and Sober" .
Tickets will become available at the end of August or early September, so mark your calendars now! You will not want to miss this one!!! Contact the front desk at 856-854-3155 for more details.
Event Phone: 856-854-3155 Ext 100
Primary Datetime


July 17, 2018 - September 24, 2018




8:00 am - 11:55 pm
Dear friends
As you may or may not be aware, 2016 was a very difficult year for The Starting Point financially.
Even in the best of times, this small not-for-profit organization operates hand-to-mouth on a shoestring budget. However, a major construction project across the street made things far more difficult for us. The construction necessitated street closures, which in turn affected access to our facility and the availability of parking. Because of the disruption and inconvenience, one of our dependable sources of revenue left our facility and relocated. That meant a loss of funds of nearly $12,000 per year. Since then, a second source of revenue, representing an additional $24,000, was lost to us. This total loss of $36,000 represents 10% of our annual operating budget, which has hit the organization hard.
Rest assured that we are working diligently on our end to keep our doors open and continue to provide high-quality holistic, integrative, and wellness-oriented educational and referral services to our clientele and the recovery community at large.
In these difficult times, we remain mindful of your ongoing support and are grateful for any assistance you can show us this year. There are many ways to support Starting Point financially, and these are all detailed on our DONATE page.
As always, we thank you for your support of The Starting Point.